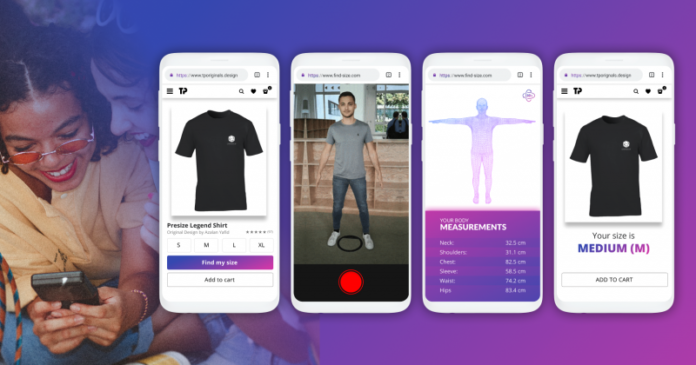 The silicon valley tech giant, Meta Acquires Presize, which is an AI-based startup firm owned by Awais Shafique- a Pakistani graduate from NUST. Presize enables its users to utilize mobile body scanning technology in order to determine the correct measurements of their bodies while shopping online. It is basically a size recommendation software for fashion users that can be installed and used on a mobile device.
Meta Acquires Presize as It Advances in Augmented Reality
Meta is actively investing in AI models and virtual reality since is rebranding to Meta. The company is expanding the idea of metaverse that will completely change the way that people connect. Meta acquiring Presize might be a part of the same initiative however the acquisition deal is not yet confirmed by either party. But, the founding CPO Awais Shafique posted on his LinkedIn that he is very happy about being a part of Meta and also excited about what the future has to offer.
Presize model shot to fame when it secured 650,000 euros on the television series The Lion's Den, which is the equivalent of the UK's Dragon's Den. To date, The company has raised two million euros in funding from notable industry figures such as Chris Brenninkmeyer, ex-director at C&A, and Christina Rosenberg, a board member at Hugo Boss. The company offers an opportunity to the brands to integrate an intelligent sizing system into their offering where customers can quickly scan their bodies for a perfect fit
Awais Shafique was Listed in Forbes 30 Under 30
The entrepreneur from Pakistan, Awais Shafique, graduated with a degree in BEE, Electrical and Electronics Engineering, from the National University of Sciences and Technology between 2012 and 2016. He was also featured in Forbes 30 under 30 list for Europe in recognition of his company that is revolutionizing e-commerce.
Also read: 13 young Pakistanis make it to Forbes '30-under-30′ list