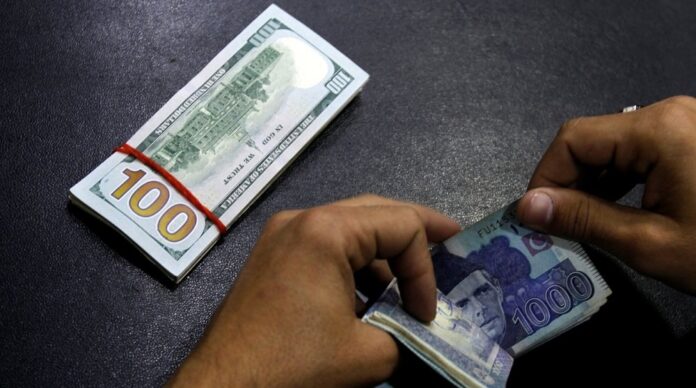 The rupee nosedived to an all-time low against the dollar, falling by 3.02 percent in the interbank market. The PKR was being traded at Rs299 per dollar in the interbank market around Thursday's noon while the open market reported the dollar rate at Rs301. The exchange rate is flipping in accordance with the political turmoil gripping local markets.
The Exchange Rate To Further Deteriorate
According to the experts, the ongoing exchange rate is expected to deteriorate further due to the political crisis in the country which has provided valid reasons for donors like the IMF to stay away until and unless the situation calms down. Moreover, the absence of Pakistan on the IMF agenda meeting means that the country may not get the loan tranche by June, which increases its chances of default.
Chairman of Forex Association of Pakistan, Malik Bostan said that the political unrest in the country, Pakistan's absence on the staff level agreement meeting agenda by the IMF as well as reports about decrease in remittance by 12% were all the driving factors that have caused a steep decline in the local currency. Moreover, these factors have also decreased the buyers' confidence. The situation in Pakistan has caused concern among investors and became another reason for the decline in the value of the currency.
Global Decline in the US Dollar
The US Dollar has declined globally; it has weakened against the yen due to lower US Treasury yields. Data showing U.S. job openings in February dropping to the lowest in nearly two years, and the continued decline in factory orders, hence, undermined the dollar.
Also read: Banks to Charge International Credit / Debit Card Transactions at Open Market Dollar Rate