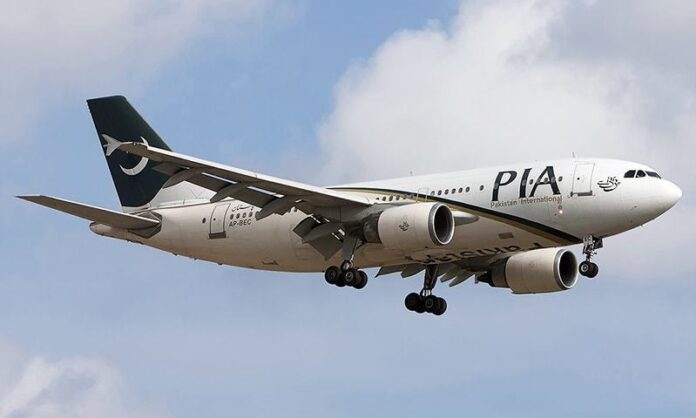 In the recent news, the Pakistan International Airline (PIA) has obtained an Airbus A320 flight simulator that will be employed for the training of more than 400 pilots, expertness assessments and will decrease the expense of training of pilots. Furthermore, a simple ceremony of acquiring the flight simulator was hosted in Islamabad on Monday which was attended by the United Kingdom's ambassador in Pakistan, regional head of L3 company, and secretary of aviation.
The PIA had signed an accord with L-3 UK Ltd to deliver an Airbus A320 flight simulator for the training of pilots. Presently, the national flag carrier employs 11 Airbus A 320 aircraft, while that number of A320 aircraft is anticipated to rise to 15 by April 2022.
From contact to contract in 3 weeks: the best of ?? aviation simulator technology coming to ??. Bahut Mubarak PIA & @L3HarrisTech #UKPakBusiness pic.twitter.com/Avff3cmhLB

— Christian Turner (@CTurnerFCDO) December 18, 2021
The New Airbus A320 Flight Simulator Will Reduce Costs of Training Pilots Drastically 
Moreover, employing a simulator for Pakistani airline pilots would result in securer training and cost savings for the operators, as the airlines had to spend a considerable amount of money to instruct their pilots overseas. When a pilot was sent abroad for training, a spokesperson from the Civil Aviation Authority (CAA) escorted him, which cost the airline. However, after the purchase of the Airbus A320 flight simulator by the airline, it will be able to save a large amount of money.
Read more: Global Message Services (GMS) to Expand its Operations in Pakistani Market
In addition to this, the multimillion-dollar flight simulator will further assist the PIA in imparting training to pilots from other nations. It is most probably to be established at PIA's training center Jinnah International Airport. The acquisition of the simulator will be a landmark accomplishment for the Pakistan Civil Aviation Authority (PCAA).
Students Pilots Can Learn from Scratch in the Virtual World 
A senior aviation administrator of aviation stated that flight simulators were so true-to-life that a trainee pilot can learn to fly from scratch in the virtual world. It makes the training of pilots efficient and inexpensive and necessary to train student pilots. 
Source: Dawn