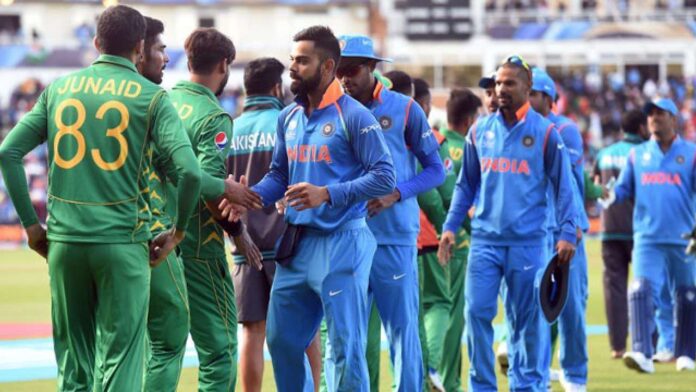 The Pakistan Cricket Board (PCB) Chairman, Zaka Ashraf, is aiming to revitalize cricketing ties between Pakistan and India. Ashraf envisions collaborative efforts between the PCB and Indian cricket authorities to strengthen the relationship between the neighboring countries. One of his key proposals is the creation of the Jinnah-Gandhi Series, a cricketing event that draws parallels with the iconic Ashes series and holds the potential for sports diplomacy.
The Jinnah-Gandhi Series: A New Cricketing Chapter
Zaka Ashraf's innovative proposal, the Jinnah and Gandhi Series, aims to commemorate the shared cricketing history between Pakistan and India. Inspired by the spirit of friendly competition embodied by the Ashes, this series seeks to foster a renewed era of sportsmanship and camaraderie. Through the Jinnah-Gandhi Series, cricket emerges as a unifying force that transcends borders and historical divisions.
Cricket as a Catalyst for Diplomacy
Chairman Ashraf's vision aligns with the broader goal of utilizing cricket to strengthen diplomatic relations. Despite past gaps in bilateral cricket events, the concept of the Jinnah-Gandhi Series reflects the aspirational efforts to restore cricketing interactions between the two nations. As Pakistan confirms its participation in the 2023 World Cup and maintains key leadership roles, the PCB's commitment to elevating cricket's prominence remains resolute.
The Jinnah-Gandhi Series concept echoes previous suggestions of a tri-nation series involving Australia or England alongside Pakistan and India. Additionally, the interest expressed by the Melbourne Cricket Club to host a Test series depicts the global anticipation for Indo-Pak cricket encounters.
Also read: ACC Emerging Teams Asia Cup 2023: Pakistan's Masterclass Over India Clinches Tournament Title