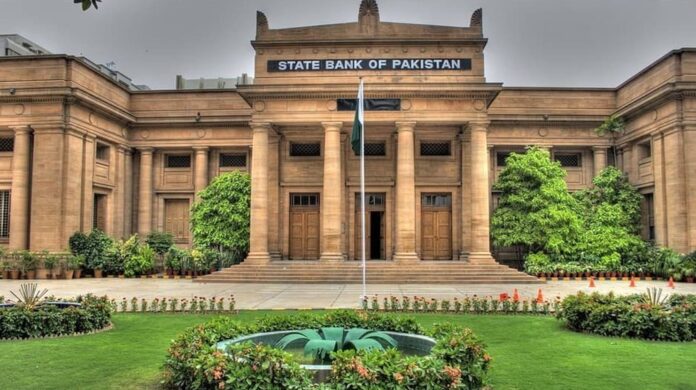 The SBP-held foreign exchange reserves have declined by 3.2% every week. The data released by the SBP showed that on 16th September, the foreign currency reserves held by the SBP were recorded at $8,346.4 million, down $278 million compared with $8,624 on 9th September.
The decline of Foreign Exchange Reserves was Attributed to External Debt Repayment
According to the SBP, the foreign exchange reserves decreased by $278 million to $8,346.4 million due to external debt repayment. The reserves are sufficient to cover an import of only 1.19 months. The central bank said that the Total liquid foreign reserves held by the country stood at $14.07 billion, and the net foreign reserves held by commercial banks amounted to $5.72 billion.
SBP's reserves were increased earlier this month as the central bank received the $1.2-billion tranche from the International Monetary Fund (IMF). But, the reserves came under pressure as the devasting floods hit the country along with the ease in import restrictions. It is pertinent to mention here that the Saudi Development Fund that rolled over a $3-billion deposit with the SBP is not meant to increase the reserves of SBP as this amount had already been a part of forex reserves.
Pakistani Rupee Gains Against US Dollar 
The Pakistani rupee has registered a slight gain against the US dollar in the inter-bank market. At 10.30 am PST, the rupee rate was quoted at 239.22, an appreciation of 49 paisa against the greenback, during intra-day trading. However, on 22nd September, the Pakistani rupee was depreciated by 7 paisa against the US dollar in the interbank trading and closed at Rs 239.71, against the previous day's closing of Rs 239.64. According to the Forex Association of Pakistan (FAP), the buying and selling rates of dollars in the open market were recorded at Rs 241.7 and Rs 244.1, respectively. An analyst from KASB Securities, Yousuf Rahman, said that debt servicing was one of the reasons behind the rupee's decline. The recent floods have forced the government to import vegetables, grains, and cotton to replace damaged crops, increasing the pressure on the rupee.
Also read: Government is Considering Vegetable Imports from India Due to Recent Floods