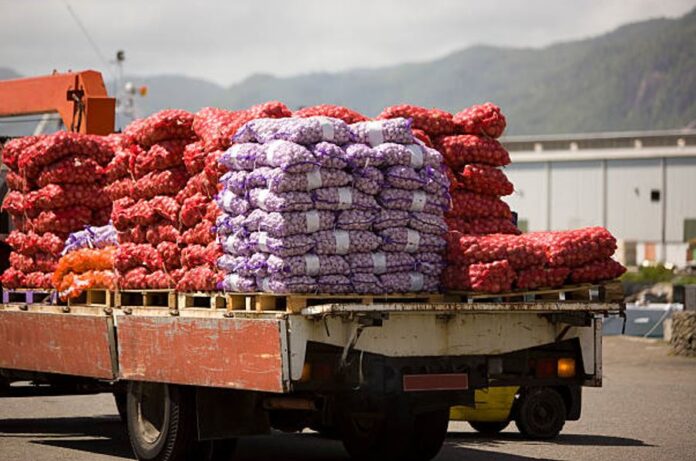 On Monday, Finance Minister Miftah Ismail said that the government could "consider importing vegetables and other edible items from India" to facilitate people after recent floods destroyed crops and vegetables across the country. The finance minister said the prices of vegetables had risen extensively due to shortages and that he had discussed the issue with the commerce and finance secretaries.
Govt Will Open Duty-Free Import to Bring Vegetables and Edible Items from India
"We will open duty-free import, make it easier and I also want to say that we will consider importing through the land border with India because these prices [of vegetables] are not sustainable," he said. Ismail said he was generally in the favor of farmers earning money and did not want to open imports but because this was an "extraordinary situation", he said importing vegetables trade with India would be opened if need be.
Moreover, monsoon floods have destroyed or partially damaged millions of acres of agricultural fields along with-it ample amount of vegetables. This has led the State Bank of Pakistan (SBP) to forecast that agricultural production will experience a downward trend during the current fiscal year.
Read more: Vegetable Prices Skyrocket Due to Floods
Finance Minister Shaukat Tarin Gets Tangled in a Conspiracy Against IMF Deal
In addition to this, recently, audio recordings of a telephonic conversation between PTI's leader and former finance minister Shaukat Tarin and the finance ministers of Khyber Pakhtunkhwa and Punjab revealed the PTI's ruse for undermining the IMF loan program worth $6 billion ahead of the IMF's Board meeting scheduled for August 29. According to audio recordings, the letter written by Taimur Saleem Jhagra to Miftah Ismail last week threatening to withdraw from the IMF commitment was a calculated effort to sabotage the government's efforts to stabilize the economy.
Conversing with the media, KP foreign minister Taimur Jhagra, Asad Umar lamented the phone tapping of the former finance minister Shaukat Tarin and said that the government has edited the conversation. "These are old tactics of the PML-N to cut and paste videos and audios," he blamed. Umar said that Shaukat Tarin only asked the provincial finance ministers to tell the Centre to approach IMF again and seek relief on conditions set for the release of the USD1.18 billion loan tranche.
"When we are asking for money from other countries then why we can't ask IMF to provide some relief to spend the money on floods," he said. "The letter written by KP minister is proof of what they wanted from the Centre regarding a relief for the national exchequer that is overburdened owing to devastating floods."