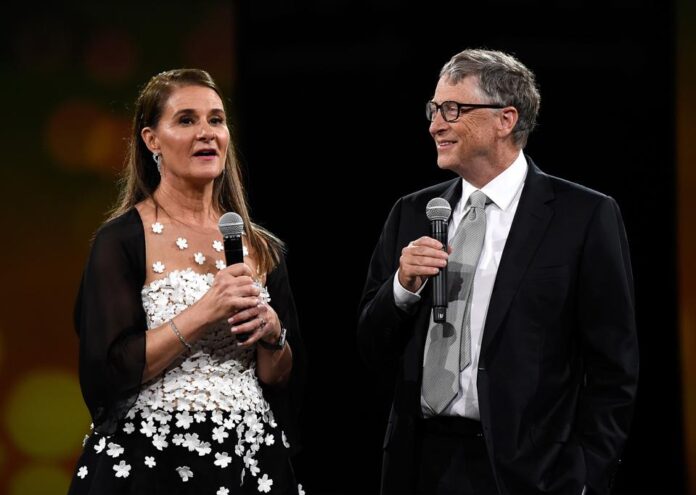 The Microsoft co-founder, Bill Gates, and his wife Melinda recently announced their separation after 27 years of marriage, and according to the court documents, the couple did not have a prenup in place.
Melinda Gates filed the divorce documents on May 3, providing a broken relationship as the reason for the separation. The couple declared the groundbreaking separation online, stating that while they can continue working collectively, they cannot grow as a couple. Their divorce is now said to be the most expensive divorce in the world, reaching an approximated cost of $130 billion.
While their mutual statement on Twitter appeared harmonious, the divorce records exhibit their marriage as broken and irreversible. As per Forbes, Bill possesses an impressive net worth of USD 130.5 billion, along with his celebrity net worth, the number reaches $146 billion. The couple has remained the fourth-richest people in the world, behind Jeff Bezos, Elon Musk, and Bernard Arnault, however, now it won't remain the same after the separation.
Read more: Bill and Melinda Gates announced to end their marriage after 27 years of relation
Bill Gates had stepped down from the Microsoft board last year after 45 years, presently holds only about 1% of the corporation, worth $26.1 billion, and representing under one-fifth of his entire fortune. Rather, he has expanded into various industries through his holding firm, Cascade Investment, which he established with the profits generated from Microsoft's stock sale, and is now considered to be worth between $49 billion and $51 billion.
Furthermore, the pair also own an enormous seaside property in Seattle titled Xanadu 2.0, whose estimated worth is to be $131 million, as well as other assets such as two private jets worth possibly $45 million respectively, as well as a collection of Porsches, artworks by Andrew Wyeth and George Bellows, and one of Leonardo Da Vinci's notebook.
Image Source: Forbes