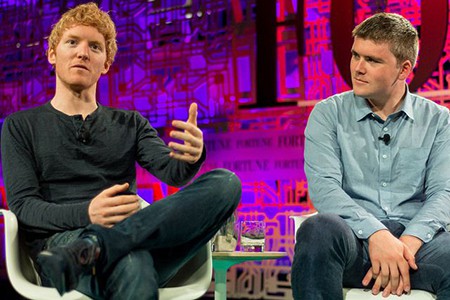 Global online payments company, Stripe has chosen Dubai for its first expansion into the Middle East and North Africa. Stripe is one of Silicon Valley's most valuable private fintech companies and is now expanding into the Middle East, just weeks after its recent funding round, which propelled the company's value to $95 billion.
Stripe was inaugurated in 2010 by two brothers from Ireland, the company competed directly with PayPal, Adyen, and Square. Its software platform permits companies to accept online payments. Furthermore, the co-founders of Stripe, Patrick and John Collison, who are 32 and 30 respectively, are each worth over $11 billion.
Matt Henderson, EMEA Business Lead at Stripe, reflecting on the launch, stated, "The UAE is a thriving hub for technology, supported by strong investor appetite, internet-savvy consumers, and an open, innovative ecosystem of business leaders and entrepreneurs. Similarly, the pool of tech talent in the Middle East is growing very rapidly. However, companies still face challenges when trying to accept payments, make payouts, and manage the financial side of internet businesses. Stripe removes these complexities so businesses can focus on what makes them special." 
Read more: Stripe's value soared to $95 billion after the payment giant's recent fundraising
He further added that the recent launch can be considered a way to connect to their users based in the Gulf, allowing them to seamlessly expand their operations in the region. Stripe's services will initially be presented to those firms that had registered interest in its UAE launch. It will queue the invites to manage the demand levels during the primary phase of availability in the country.
It has more than 10,000 corporations on its waitlist. Some companies in the UAE, including startups like ChatFood and WeKeep, have been employing Stripe already as they were part of the firm's pre-launch beta. The firm has launched in the UAE through a business partnership with Dubai-headquartered Network International. Therefore, this expansion can be considered as part of Stripe's global growth plan which consists of the company investing millions in its European destinations. According to the reports, the fintech startup is now overhauling Elon Musk's, Space X.
Source: MenaBytes
Image Source: Rewind & Capture