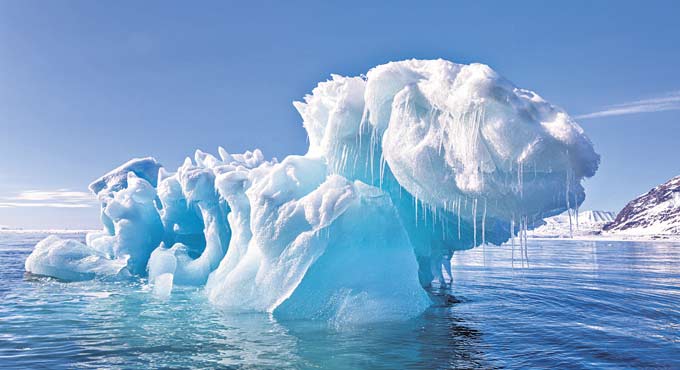 In recent years, the University of Gilgit-Baltistan, Karakoram International University Gilgit, and WAFA Foundation in partnership with the local residents have constructed five artificial glaciers in Gilgit Baltistan. The five artificial glaciers have been built in Gilgit-Baltistan to help counteract the effects of climate change and to confirm that locals have access to water during the summer.
All the Local Experts are Involved in the Construction of Artificial Glaciers
Moreover, the procedure is part of the Glacier Lake Outburst Flood Risk Reduction (GLOF-II) project, which was embarked on by the Ministry of Climate Change. This excellent environmental cause was supported by the University of Gilgit-Baltistan, Karakoram International University Gilgit, the WAFA Foundation, and the locals of Chundu village, Skardu, Murko village in Nagar, Hussainabad village, and Khuwardu village.
Read more: Azad Kashmir, Gilgit-Baltistan Now to Have 4G internet Services
The experts in Gilgit-Baltistan decided to tackle the negative consequences of climate change. Which directed to the project of building artificial glaciers in the area. Another use for these artificial glaciers is to gather and freeze large amounts of water throughout the winter months so that they could be employed during the dry season.
This New Development Will Fight Climate Change and Store Water 
In just a few weeks, a 50-foot artificial glacier can be constructed, capable of holding more than a quarter-million gallons of water. As per the local media reports, two glaciers have been created in Skardu, and one each in Nagar, Hussainabad, and Khuwardu. Four of these glaciers are higher than 4,000 meters, and one is past the height of 3,200 meters.
Mehvish Bukari, a UNDP Pakistan official, commented on the developments, stating that the UN agency will observe the glaciers every week to ensure that local communities have access to water during the summers. The artificial glaciers are just another step to mitigate the issues stemming from climate change in Pakistan. The country has been one of the worst-hit by climate changes in recent years, and projects like these may help to undervalue the damage or completely eradicate them in the future.
Source: Pro Pakistani