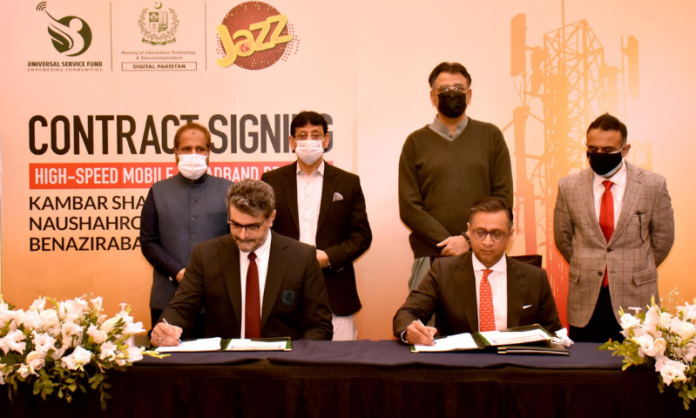 On Friday, the federal government rolled out the Next Generation Broadband for Sustainable Development (NGBSD) projects in four districts of Sindh. The high-speed broadband service projects intend to speed up communication and financial activities and unlock new avenues of opportunities for hundreds of thousands of people residing in the rural regions of Sindh.
High-Speed Broadband Service Accessibility in Sindh  
The NGBSD project was allocated to Jazz Network. It aims to provide high-speed broadband service in the unserved and underserved areas of four more districts of Sindh. The signing ceremony was attended by Federal Minister for Planning and Development Asad Umar and Federal Minister for Information Technology and Telecommunications Syed Amin-Ul-Haq.
Read more: Internet Services Gets Finally Restored in KPK's Kurram District After 8 Years
These Internet Projects Would be Completed for PKR 698 Million
"These high-speed broadband service projects would be completed in a short span of a year at Rs698 million," said Mr. Haq. "The first project targets providing high-speed mobile broadband services at a cost of Rs246m to provide 359 unserved and under-served mauzas of Kambar Shahdadkot and Larkana."
"The second one worth Rs451m would provide NGBSD in 438 mauzas of Naushahro Feroze and Shaheed Benazirabad districts. Under the IT ministry, there are nine projects in Sindh at a cost of Rs8.48 billion which are already in the process of completion. Under these projects, 3,227 mauzas from 19 districts of the province are being connected to the digital network so that the life of the common man can be improved," he further continued about the high-speed broadband service projects.
Source: Mashable