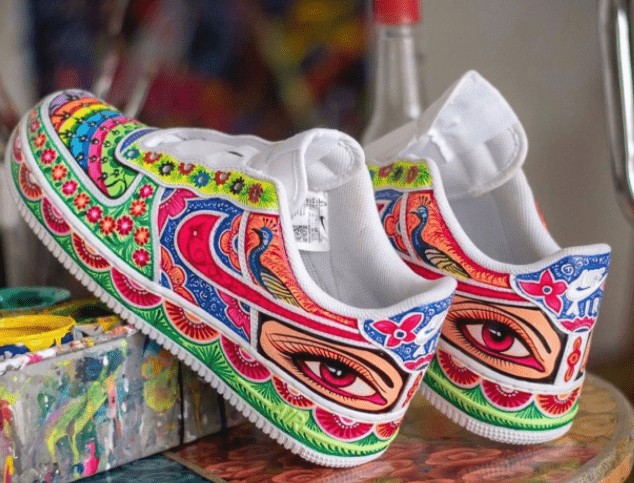 Haider Ali, a Pakistani artist, recent work of art has attracted thousands of people as he tried to paint truck art on Nike sneakers. His extraordinary skills garnered a lot of praise on social media and netizens were left in awe. Ali said in an interview; "I have tried my hands on practically every element, from painting roundabouts, canvas, walls, to shrines and temples."
Nike feat. Pakistani Truck Art pic.twitter.com/GLTjFeDnl6

— Pakistan (@Indus_Tales) January 3, 2022
Previous achievements of Haider Ali alongside truck art on Nike sneakers
The love for truck art knows no boundaries, it is one of the most famous art in Pakistan that can be found on cutleries, garments, gadgets, almost everywhere. Ali painted flowers of different patterns along with kohl-embedded eyes, combined with vibrant colours, on the Nike sneakers. It was painted with such fineness and dedication that grabbed everyone's attention on the internet.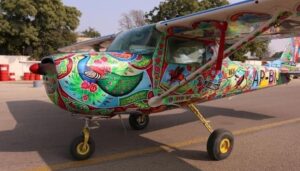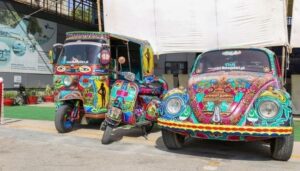 In June 2020, Ali made waves when he dedicated a magnificent mural of George Floyd and the Black Lives Matter movement. The mural reads; "Hum kaaley hain tou kia hua, dil waley hain." Another line reads; "Goron ki a kaalon ki, Dunya dil walon ki." Ali first earned international recognition in 2002, when he worked for the Smithsonian Institution on the first authentic Pakistani vehicle in North America. Since then, he has displayed his artwork at museums and organisations all around the world. His work on Murals, structures, benches, and vehicles in the distinctive truck art style of Pakistan have been displayed domestically and internationally, particularly in the United States, the United Kingdom, and India.
Read more: Ghazi, Rahul and a lost wallet : A story that reunited India and Pakistan
An interview with the exceptional artist
His name is Haider Ali you can contact him I am attaching his contact card as well pic.twitter.com/UnKKu07BX3

— alu_Samosa 🥔 | stan Overthinker 🐰🤓 (@apka_alu) January 3, 2022
Geo News talked to Ali to discuss his exceptional art, where he said; "When I initially displayed my truck art abilities in the United States in 2002, people referred to it as magical. They called my painted vehicles as Aladdin's magic carpet." Ali further explained that even though he has travelled the world representing Pakistan, giving workshops, and painting in museums, he has always preferred to stay in Pakistan since Pakistan has given him this identity.
Source: Geo News