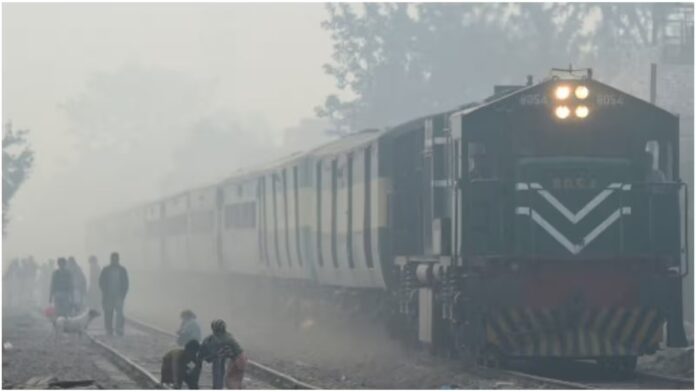 To address the persistent challenge of fog-related train delays, Pakistan Railways has partnered with the University of Engineering Taxila to introduce a state-of-the-art 'Digital Railway Driving System.' This cutting-edge technology, known as the 'Train Driver Assistant System,' is set to improve train travel in foggy conditions, offering both safety and efficiency benefits.
Train Driver Assistant System: A Beacon Through the Fog
The 'Train Driver Assistant System' promises to be a game-changer in the world of rail travel. It aims to ensure the safe operation of trains even in the presence of dense smog and fog, a recurring challenge for Pakistan's railways; this digital system offers train drivers an enhanced view of the tracks, extending up to an impressive distance of 700 meters. The grand inauguration of the anti-fog system marked a huge milestone for Pakistan Railways.
The event witnessed the presence of Chief Executive Officer Pakistan Railways, Shahid Aziz, and Divisional Superintendent Railway Lahore, Muhammad Hanif Gul, highlighting the gravity of this technological advancement. The new system's capabilities go beyond improved visibility; it can identify and monitor critical elements such as signals, level crossings, gates, track obstructions, and potential hazards within the same 700-meter radius. It is expected to reduce the risk of accidents, ensuring safer journeys for passengers.
Safety Across the Railway Network
Initially, the installation of the anti-fog device is planned for four engines, marking the first step in the adoption of this life-saving technology. However, Pakistan Railways has outlined a strategic expansion plan, with the ultimate goal of equipping all trains with the Train Driver Assistant System within the next year. CEO Railways Shahid Aziz expressed optimism about the positive impact of this system on railway operations during foggy conditions. He emphasized that the technology is expected to not only facilitate timely train movements on foggy days but also play a crucial role in averting accidents during severe foggy weather.
Also read: Pakistan Railway to Launch RABTA App for Booking and Travel Assistance