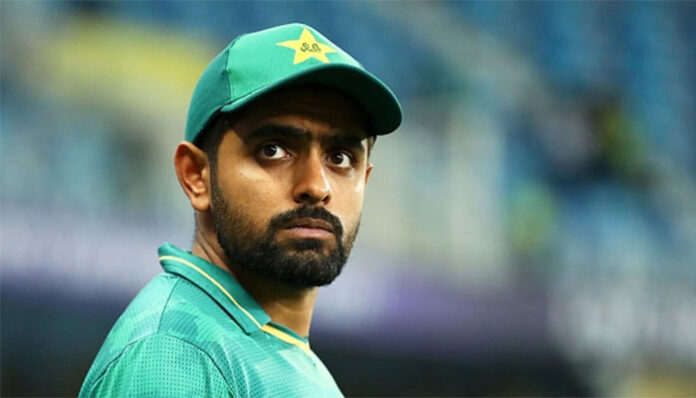 The airing of a leaked WhatsApp chat between Pakistan cricket team captain Babar Azam and a senior Pakistan Cricket Board (PCB) official during a live show has been heavily criticized, with several former cricket stars expressing their disapproval. Babar's recent form and leadership skills have also been scrutinized, with Pakistan suffering losses in four consecutive games; the controversy surrounding Babar Azam's leaked WhatsApp chat has not only brought into question the privacy of public figures but also the boundaries of responsible journalism.
Ex-Cricketers Slam Airing of Babar Azam's Leaked Whatsapp Chat
Shahid Afridi, a former Pakistani cricketer, called the act "disgraceful" and criticized the airing of the private chat. He raised questions about whether the PCB chairman had given consent for the chat to be shared with the journalist who subsequently aired it on the television channel.
Former Pakistan cricket legend Waqar Younis came out in staunch support of Babar. Waqar, expressing his unwavering support for the current captain, took to social media to voice his frustration and urged everyone to refrain from pressuring Babar. He lamented the situation, calling it "pathetic," and emphasized the need to stand by Babar, highlighting that he is a valuable asset to Pakistan cricket. Waqar's endorsement of Babar comes in the midst of speculation surrounding Azam's captaincy and recent performances in the World Cup matches.
Ethical Dilemmas Arise
Azhar Ali, another veteran Test cricketer, also expressed concerns, asking if Babar had given his permission for the chat to be displayed on air, given that it was a personal message. In response, the journalist who shared the chat defended his action, stating that it is his job to run stories when information is received and that Babar had not sent the message to him.
Also read: Ravi Shastri's Light-Hearted Question: Babar Azam's Straightforward Response to Hyderabadi Biryani