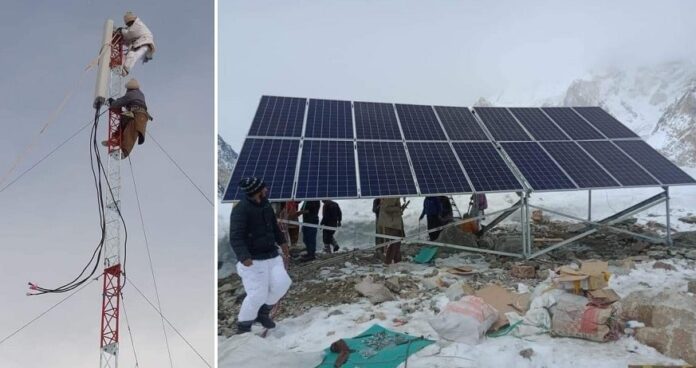 The Government of Pakistan has installed the country's first-ever high-speed 4G cellphone tower, at the K2 base camp, the second highest peak in the world. The initiative has been taken to entertain all the tourists with ease who are visiting K2 Mountain.
The Special Communication Organization that works under the supervision of the Interior Ministry has managed to install the tower. The basic idea behind introducing a high-speed 4G cell tower is to maintain communication. Installing it on K2 will help tourists to maintain contact with their teams who are monitoring them at the back-end while hiking towards the savage mountain.
The construction of the cell tower has the potential to drastically change expeditions on the world's most dangerous peak.
You may also like: Pakistan's first-ever Crypto Advisory Committee formed in KPK
Post on Twitter highlighted key factors about the Government initiative to install cellphone tower, "Gilgit-Baltistan government has provided support to Special Communication Organisation (SCO) for the installation of this SCOM Tower to ensure communication facility at K2 Base Camp".
The images below are showing random moments from K2: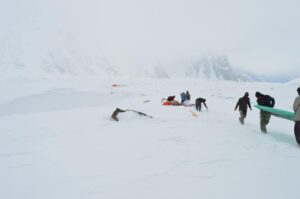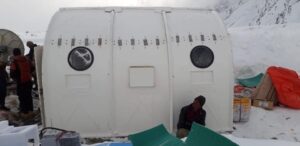 Earlier when there was no such facility, the maintainers/climbers used satellites to communicate with their teams regarding their journey which was a very difficult task due to harsh weather conditions. The release of high-speed 4G towers will result in an environment-friendly tool, that can be used to maintain communication easily.
Tracking and monitoring locations of climbers will become easier. Inspiring from this initiative Gilgit-Baltistan government has started developing more tools and is putting efforts to facilitate people coming from foreign to Gilgit-Baltistan, as well as the local people living within the city.
Image Source: SAMMA
Read More: Pakistan's first-ever fast electric charging station installed in Islamabad