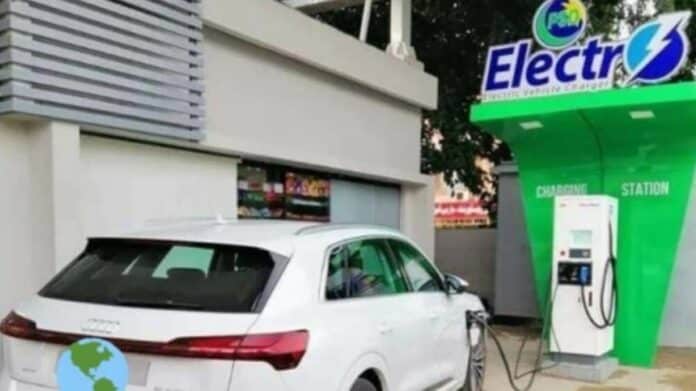 With everyday growing technology and innovations, a fast-charging station was finally installed by Tesla Industries in Islamabad for electric cars. This fantastic news was captured and reported by the ARY news.
Sardar Yasir Ilyas, the President of Islamabad Chamber of Commerce, inaugurated the charging stations and the CEO of Tesla industries, Aamir Hussain.
Furthermore, the CEO of Tesla has expansion plans to install more charging stations across this country's various cities. He said to install more than 60 to 120 charging stations in few good towns of Pakistan.
Also Read: Islamabad police inaugurates "E-Police Desk" to facilitate citizens
As per the expansion plan, the company will be installing more charging stations in Kharian, Multan, and Lahore in the upcoming month. A unit can also charge a vehicle in approximately 25 minutes, and a complete charging would cost PKR2500, whereas it can give the mileage of 300 kilometers as shared by Aamir.
The company would be installing chargers of numerous volts like 30 KW, 60 KW, and 120 KW.
On one occasion, the President of the Chamber of Commerce said that the future belongs to electric vehicles, and such local productions will further boost industrial growth.
Most importantly, Prime Minister Imran Khan, in December 2020, in his speech, said to generate and produce 60 percent of clean energy through renewable energy resources by the year 2030. Furthermore, he also mentioned shifting 30 percent of the country's vehicles to electric cars and automobiles.
Image credits: Propakistani
Read More: E-Challan System Launched in Islamabad