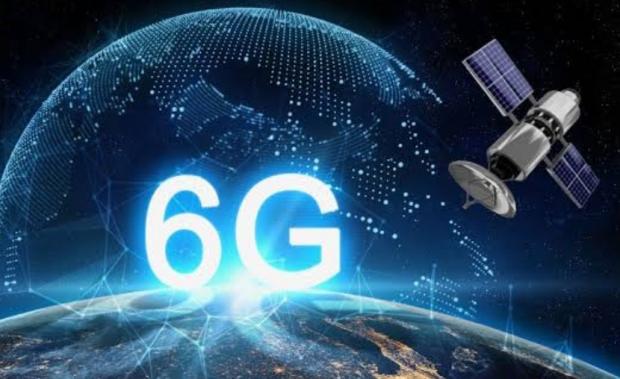 OPPO on Tuesday released its 6G strategy, saying that artificial intelligence (AI) will work as a new dimension to the next generation of communication systems, helping 6th Generation networks self-optimize and dynamically administrate themselves.
According to a 6G white paper released by the OPPO Research Institute, the 6G technology will fundamentally revolutionize how AI infers, learns, interacts, and is applied, making the technology and its usefulness available to all.
Empowered by 6G, smart devices will become valuable participants and users of AI, downloading and using AI algorithms at various application levels to create new impressive experiences while continuously obtaining data to nurture more developed AI models.
Read more: Muslim co-inventor of WiFi, now working on 6G with blockchain technology
For instance; in the case of autonomous vehicles, 6G networks will be able to appoint the most relevant AI algorithm and the optimal communication connection based on the location of the vehicle and the prevailing physical environment.
The vehicle will be skilled to instantly download and run AI algorithms that have been drilled by numerous other vehicles and devices, enabling the vehicle to provide the steadiest and most comfortable journey for the passenger.
Under the designed system, 6G devices will be assigned to an AI domain based on the location and requirements of the device. This AI domain will then dispense the most suitable AI algorithm for the task that needs to provide the requested services while furnishing the most optimal communication connection to achieve the relevant tasks.
Henry Tang, OPPO's Chief 5G Scientist said; "Looking towards 2035, OPPO expects the number of intelligent agents in the world to surpass the number of humans. Therefore, the next generation of communication technology, 6G, should be prepared to serve the demands, not only of people but of all aspects of intelligence and their different interactions."
Mobile communication technology evolves over a long period, and the standardization of the next generation of communication technology is anticipated to begin in 2025. For that, Oppo has established a pre-research team to perform initial research on – 6G service, technology requirements, key technologies, and system characteristics.
Telecommunications companies are working to execute 5G connectivity in our everyday life, and seemingly, some are already working on the prospect 6G. Recently, Samsung has also published a white paper called "The Next Hyper-Connected Experience for Al" where they pictured the major fields for development and its difficulties or drawbacks. According to Samsung, the earliest commercialization of 6G could be as early as 2028.