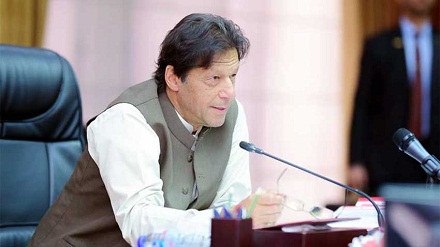 PM Imran Khan inaugurated the National Highway Authority e-governance system on Wednesday, which includes; e-bidding, e-billing, and GIS Mapping. He said that the government is striving to introduce e-governance in the country to make things simpler for the public.
The Prime Minister, speaking about the NHA's initiative, said that the fraud in the tenders and bidding would curtail through the institution's new standards. He asked other ministries to also switch to e-governance. He added that the technological evolution had shifted things around for chores that used to take time and were unmanageable for people.
Read more: Drone Technology to be Implemented on Motorways to Monitor Violators
The PM stated that for the past 20 years, Shaukat Khanum has been operating on software where all the records and documentation are paperless that has invalidated any chances of corruption or counterfeit receipts. He aims to bring a similar system to the government.
Speaking to another ceremony of NADRA's succession certificate distribution. He said, "The government is enforcing e-governance to terminate the routine files and documentation system. For the first time, land contracts are being computerized to facilitate public."
NADRA, under the Administration and Succession Certificates Act, 2020, authorize legal beneficiaries to collect succession certificates within 15 days without going to the tribunal. This strategy will reduce the responsibility of trials on the courts and allow successors to access their legitimate legal rights rapidly and effortlessly. In the first phase, all land records in Islamabad will be computerized by August.
PM Imran Khan later brought up e-voting, he said; the government's next action will be to introduce e-voting machines that will ensure a transparent and fair election and it will also enable overseas Pakistanis to pitch their votes. He said about 9 million overseas Pakistanis are the government's support as they are assisting the country's economy by sending remittances.
He said that it is every government's duty to eliminate sufferings from people's lives and help them as it functioned on their taxes. On the other hand, the system deteriorates when people are compelled to assist the government.