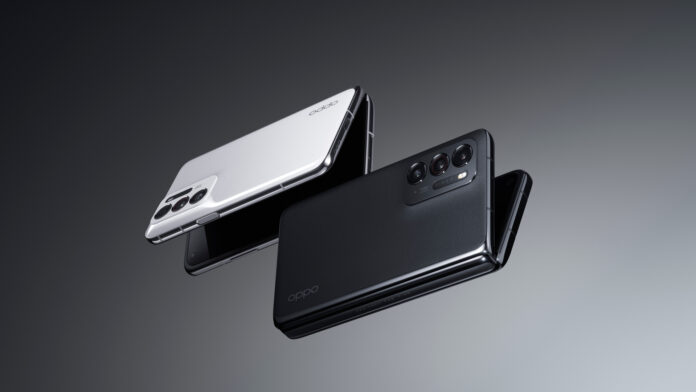 According to recent reports, smartphone manufacturer, Oppo is now working to launch another foldable smartphone. Though this time, the BBK-backed firm is looking to present a clamshell flip phone similar to Samsung's Galaxy Z Flip 3. The new foldable smartphone is said to be a big step at making foldable phones go mainstream as Oppo might price it aggressively.
Oppo Will Launch the New Foldable Smartphone Under the Find Series 
As per reports, the foldable smartphone is expected to roll out in Q3 (September) this year and may come under the Find series from Oppo. The Find series from the firm is the flagship lineup delivering the best of Oppo. This is why the company decided to launch its first foldable smartphone under the same series and was called Oppo Find N. During the launch of Find N, the company took jabs at Samsung – the only company that is selling multiple foldable smartphones across the globe right now.
Read more: Oppo is Developing its Own High-End Chips for Flagship Mobile Phones
Even though the OLED panel employed in Find N is provided by Samsung Display, Oppo termed its implementation far more superior and stated that its foldable doesn't attract the infamous crease. Even with the upcoming clamshell foldable smartphone, the company may be looking to undercut Galaxy Z Flip 3's pricing. Though it is not clear which phone will be made available in the global markets since the Find N was limited to China only.
Samsung Galaxy Z Flip 3 is More Affordable Than Galaxy Z Fold 3
Furthermore, smartphones such as Samsung Galaxy Z Fold 3 and Oppo Find N are rather expensive since they offer a tablet-like experience that folds in half. However, smartphones like the Z Flip 3 are easily pocketable and just typical smartphones. This is why the Z Flip 3 is more affordable and marketed extremely well around the globe. That is exactly what Oppo is planning to do with its upcoming clamshell, but with a more reasonable price tag to draw in more people.
Source: Pro Pakistani