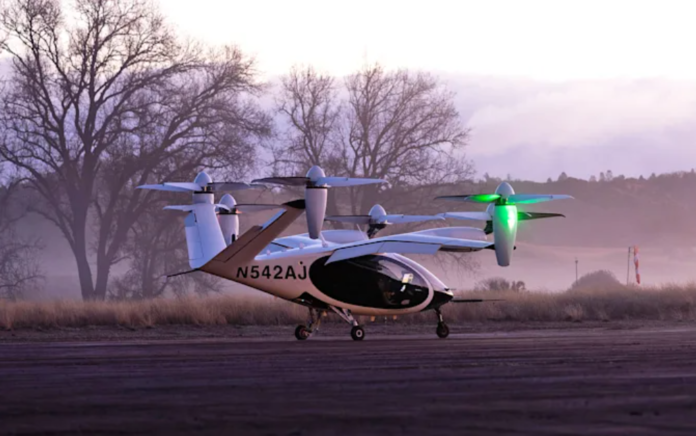 Recently, NASA has started flight testing of electric vertical takeoff and landing (eVTOL) aircraft with Joby Aviation for electric air taxi services under its Advanced Air Mobility (AAM) National Campaign. Nasa will continue the testing of the electric air taxi till the 10th of this September, at Joby's Electric Flight Base established near Big Sur, California.
Electric Air Taxi Service to Operate in Urban Areas
Moreover, this is the first time NASA is experimenting with an eVTOL aircraft as part of the AAM National Campaign. In the near future, eVTOL aircraft through NASA could operate as electric air taxi service for urban areas and surrounding regions, including another form of transportation for commuting people and goods.
NASA will assemble carrier performance and acoustic data for usage in modeling and simulation of expected airspace theories. Furthermore, this test will assist to distinguish gaps in current Federal Aviation Administration (FAA) laws and strategies to help embed AAM aircraft into the National Airspace System. This multi-event operation works at numerous locations over several years.
This Testing of Transportation to Accelerate the AAM Industry Timeline
"The National Campaign Developmental Testing is an important strategic step in NASA's goals to accelerate the AAM industry timeline. These testing scenarios will help inform gaps in current standards to benefit the industry's progress of integrating AAM vehicles into the airspace," said Davis Hackenberg, NASA AAM mission integration manager.
During this round of trial, NASA will obtain data from Joby's eVTOL aircraft, which is expected to operate as a mass-produced electric air taxi service in the future. Interpreting that data readies the AAM National Campaign to accomplish the first set of campaign tests cataloged for 2022, known as NC-1, with more complicated flight situations and other industrial transportations.
Joby Aviation to Become the First eVOTL Company to Fly Under the Campaign 
"NASA's AAM National Campaign is critical to driving scientific understanding and public acceptance of eVTOL aircraft. We're incredibly proud to have worked closely with NASA on an electric flight over the past 10 years and to be the first eVTOL company to fly as part of the campaign," said JoeBen Bevirt, founder and CEO of Joby Aviation.
Read more: Pakistani developer acknowledged by Microsoft CEO for his contribution to NASA's mission Mars
Source: The Verge