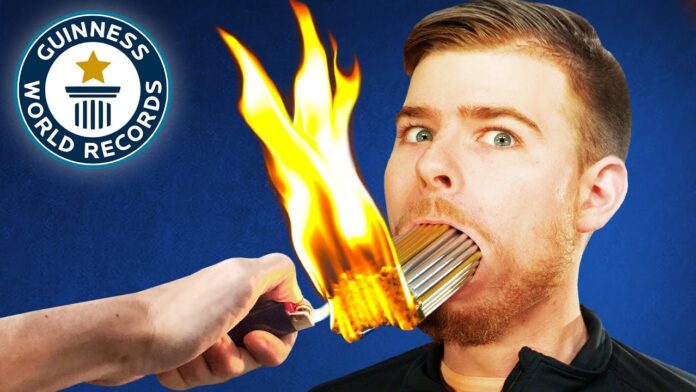 MrBeast, the renowned US-based YouTuber, has achieved a groundbreaking feat by becoming the first person to amass 1 million followers on the newly launched social media app, Threads. The app, designed as a text-based chat platform to rival Twitter, garnered massive attention by acquiring over 22 million sign-ups soon after its release. MrBeast's swift rise to fame on the platform has set one of Threads' first Guinness World Records, solidifying his influence in the digital world.
Congratulations to @MrBeast – he has become the first person to reach one million followers on Threads! ????https://t.co/Wuxyj7P9sR

— Guinness World Records (@GWR) July 6, 2023
The Unprecedented Rise of MrBeast
Within a matter of hours after Threads went live on 5th July, Jimmy Donaldson, popularly known as MrBeast, garnered an impressive following, achieving the 1 million milestone with just three posts. His first post, humorously acknowledging the addictive nature of the app, caught the attention of his fans, sparking engagement and interaction. MrBeast's success on Threads adds to his already substantial online presence, boasting 165 million YouTube subscribers and 38.5 million Instagram followers.
Threads' user base surge, with over 22 million sign-ups in the initial hours, can be attributed to its integration with Instagram, which boasts a staggering 2 billion active accounts. By capitalizing on the extensive Instagram community, Threads leverages its built-in network, allowing users to transition to the new platform easily. Mark Zuckerberg, the creator of Threads and the second person to reach 1 million followers, emphasizes the app's commitment to maintaining a friendly environment, highlighting the shortcomings of Twitter and aiming to provide a distinctive user experience.
Threads: The Friendly Twitter Substitute
Threads, the meta-app positioned as a "friendly" alternative to Twitter, seeks to provide users with a seamless and engaging social media experience. Similar to Twitter, the app allows users to share links, photos, and videos, while also enabling interactions such as likes, comments, and shares. The maximum character limit of 500 promotes concise yet expressive posts. Moreover, Threads simplifies onboarding for new users by offering the option to sign up using Instagram, import profiles from the popular photo-sharing platform, and instantly follow their existing Instagram connections.
Also read: Mark Zuckerberg Accepts Elon Musk's Cage Fight Challenge