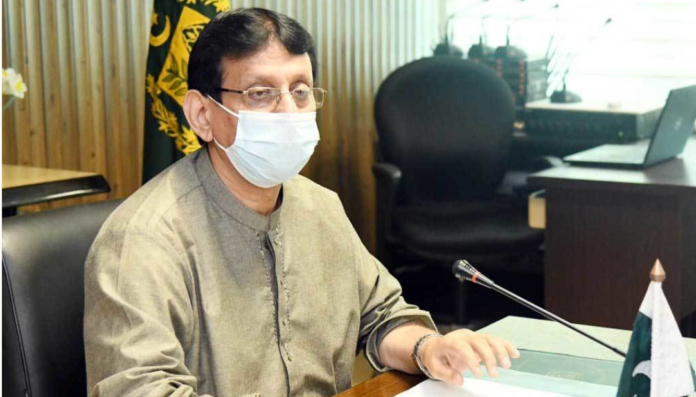 Minister for Information Technology and Telecommunication, Syed Amin Ul Haque announced on Thursday that the government has finalized and issued a draft of the National Cyber Security Policy (NCSP) on its official website.
Furthermore, while conducting a casual interaction with the media, the minister stated that they have brought all stakeholders onboard on the plan, which will soon be presented before the national assembly for endorsement.
Read more: IT Ministry approves 5G & IoT project worth Rs 651.771 million
Moreover, he also informed that the NCSP involves a comprehensive procedure to prevent cyber-attacks on official web portals. The minister remarked that up to 0.9 million cyber-attacks are encountered every day by official websites of the nation. Most hack attempts are executed from Russia, Iran, and India, he remarked, continuing that the ministry is ready to prevent their wicked schemes.
Read more: IT Ministry hires Pakistan's most expensive consultant for 28 crores
Upon asking a question, the minister told that his party leaders' (MQM-P) meeting with the Prime Minister had been very beneficial, and a new census has been ensured in 2022. He said that the funds for the census will be granted from the budget for the following financial year.
Reflecting on the recent dispute between the Sindh government and the federation, Amin Ul Haq said that the Sindh government requests to receive every single penny of the NFC award.
Read more: IT Ministry advises incorporating 'Smart Tax Plan' to digitally enhance the economy
The minister reported that over 1500 billion rupees have been provided to the Sindh government during the past two years, despite which, neither the provincial administration cleaned the waste from Karachi nor did it eliminate the stray dogs of Larkana. "Later, the money was laundered using 'Benami' accounts of Falooda sellers," he added.
Read more: IT ministry approves 9 broadband fiber optic projects to boost internet speed
Source: Pro Pakistani