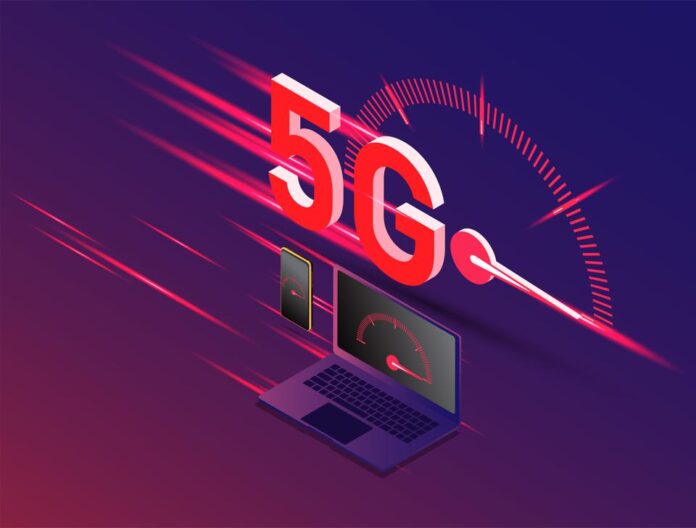 The Ministry of Information Technology and Telecommunication (MoITT) has assessed seven bands for the enactment of 5G services in the country. It has been reported that the ministry is currently invested in evaluating the alternatives obtainable for the timely launch of 5G services in Pakistan.
For 5G connection the following bands are being evaluated for adoption for the services as low bands, mid bands, and high bands: (a) 700 MHz; (b) 2.3 GHz; (c) 2.6 GHz; (d) 3.5 GHz; (e) MiIIi8meter wavebands; (f) C-Band (3.6-4.2) GHz and (g) Unlicensed Backhaul Frequency bands (P2P & P2MP).
Considering these bands, the Ministry has requested the Frequency Allocation Board (FAB) to share the current progress and availability of all 5G spectrum in the above-mentioned frequency bands.
Read more: PTCL Group conducts a successful demonstration of its 5G network
Moreover, the government plans to launch 5G services throughout the nation by the earliest of December 2022, which will result in expediting investments and progress towards accomplishing the aim of "Digital Pakistan", stated an official of the Ministry.
Pakistan Telecommunication Authority (PTA) had announced 'Framework for Test and Development of Future Technologies (Particularly Fifth Generation Wireless Networks in Pakistan)' for promoting testing just of 5G technology and relevant services in Pakistan.
The escalating demand in mobile data traffic and consumer demand for improved mobile broadband experience has directed to a growing emphasis on the expected fifth generation of mobile technology. PTA has also stated that this technology will work as a complete wireless-access solution with the capability to cater to the requirements of mobile communication for IMT-2020.
Moreover, it is expected that 5G technology will operate in an extremely complex environment and provide omnipresent connectivity for a wide range of devices. The scope of IMT-2020 is more widespread than the preceding generations of mobile broadband communication systems.
Source: Pro Pakistani