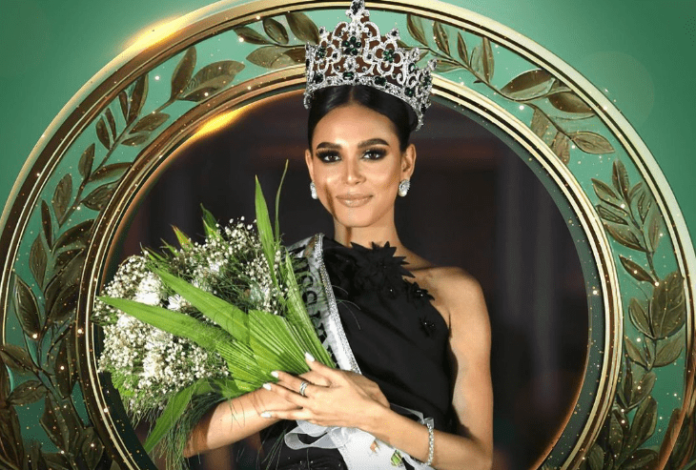 The Federal Government of Pakistan has disavowed any involvement in the Miss Universe Pakistan pageant held in the United Arab Emirates (UAE). This beauty contest, organized by a private firm without the government's authorization, has stirred controversy and raised questions about Pakistan's representation on the global stage.
Unauthorized Representation of Pakistan
The Miss Universe Pakistan pageant, held in the UAE, has garnered attention due to its unauthorized use of Pakistan's identity. Despite not receiving the sanction of the Pakistani government, a Dubai-based business group, Yugen Publishing and Marketing, has acquired the rights to represent Pakistan in the 2023 Miss Universe contest; this move has raised concerns about how a private entity can claim to represent the nation on such a prominent platform.
Highlighting Pakistan's top contenders, the final five included 24-year-old Hira Inam from Lahore, Jessica Wilson, a 28-year-old from Rawalpindi, 19-year-old US resident Malika Alvi, Sabrina Wasim, a 26-year-old from Punjab, and Erica Rabin, a 24-year-old hailing from Karachi. The voting phase concluded promptly at 7 PM on 13th September, with Erica Robin emerging victorious as Pakistan's first Miss Universe.
Urgent Calls for Government Action Amid Miss Universe Pakistan Controversy
As the controversy surrounding Miss Universe Pakistan deepens, voices from various sectors of society are demanding clarity and accountability. Interim Federal Minister for Information and Broadcasting, Murtaza Solangi, emphasized that only official entities represent the Pakistani government and state. He made it clear that no unauthorized individual or organization has government endorsement for such endeavors.
Renowned religious scholar Mufti Taqi Usmani echoed these sentiments, calling for vigilance and accountability. Meanwhile, Jamat-e-Islami Senator Mushtaq Ahmed Khan expressed outrage, labeling the event a disgrace to Pakistan and an exploitation of Pakistani women. He urged the Caretaker Prime Minister to clarify the government's stance and halt this objectification of Pakistani women under the guise of beauty contests.
"مس یونیورس" کے مقابلے کے لیے نوجوان خواتین کو "مس پاکستان" کے مقابلوں کے لیے تیار کرنا اور مقابلوں کا انعقاد کرنا شرمناک ہے۔ یہ پاکستان کی توہین ہے۔ پاکستان کی خواتین کی توہین اور استحصال ہے۔ پاکستان کے اندر اس مقابلہ حسن کے منتظمین کون ہیں؟ کون یہ شرمناک حرکت کررہاہے؟حکومت ان… https://t.co/ECYVZJUiNF

— Senator Mushtaq Ahmad Khan | سینیٹر مشتاق احمد خان (@SenatorMushtaq) September 13, 2023
Also read: Ghazi, Rahul and a lost wallet : A story that reunited India and Pakistan