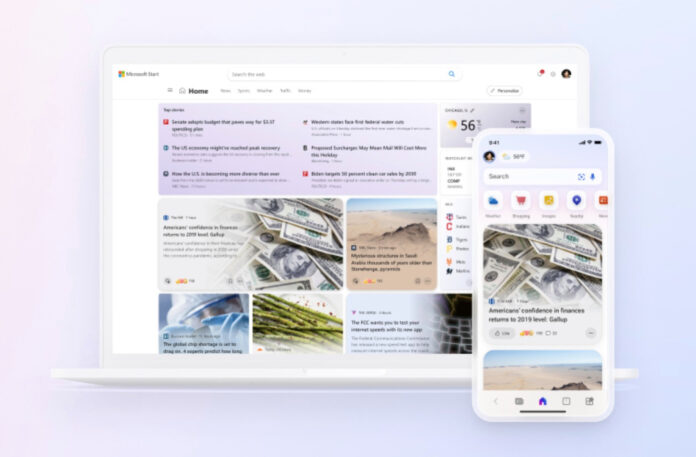 US tech giant, Microsoft is now launching a revamped personalized news feed called 'Microsoft Start', this service is integrated into Windows 11 and is accessible on Microsoft Edge web browser, iOS, and Android.
The Latest Personalized News Feed is Similar to MSN 
Furthermore, the personalized news feed, Microsoft Start is very similar to the MSN feed. The company is rebranding this feed into the new service and incorporating the feed into the Windows 11 widgets section and the Windows 10 taskbar.
Furthermore, the personalized news feed will combine content from news publishers, but in a manner that is tailored to users' interests, according to Microsoft, it is a customization system that could help Microsoft better compete with the news reading services offered by competitors such as Apple or Google, as well as well-known third-party applications like Flipboard or SmartNews.
Microsoft Start to Have Emoji Reaction Buttons 
At first glance, the Microsoft Start website is very much like any other online portal presenting a collection of news from a variety of publishers, adjacent to the widgets for things like weather, stocks, sports scores, and traffic. When a user clicks on an article to read, he is directed to a regulated version hosted on Microsoft's domain, which includes the Microsoft Start top navigation bar at the top and emoji reaction buttons below the headline. Users can also react to stories with emojis while browsing the home page itself. 
Read more: Specifications of Microsoft Surface Go 3 Leaked Ahead of Launch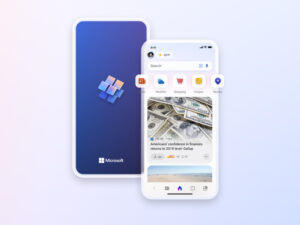 The News Feed Employs AI for Better Results 
Furthermore, as the users start to browse their Microsoft Start feed, they can click a button to thumbs up or thumbs down an article to better customize the feed to their favorites. Over time, the more the user engages with the content, the better improved the feed turns to, states Microsoft. This customization will employ AI and machine learning, as well as human moderation, the firm informs.
Moreover, Microsoft says the product is created on the firm's legacy with online and mobile user services like MSN and Microsoft News. Though, it won't replace MSN. That service will remain available, despite the rollout of this new, in-house competitor.
Source: TechCrunch