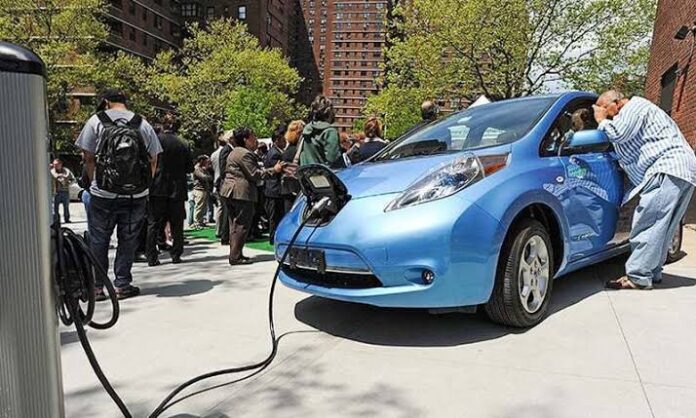 Sindh Excise Minister Mukesh Kumar announced that the registration of electric vehicles and motorcycles has started. The reason for the decision is the surging demand for electric vehicles in Pakistan. People want to buy electric vehicles but face a lot of problems while registering them.
Sindh has started the registration of electric vehicles to curb environmental pollution 
Earlier in December, the government had approved the country's first five-year policy on electric vehicles (EVs) to help meet the international standards to start the production and supply of electric vehicles.
The policy targets a robust electric vehicle market having a 30 per cent and 90 per cent share in passenger vehicles and heavy-duty trucks by 2030 and 2040, respectively. The salient features of the policy include;
Removal of additional customs duty and Additional Sales Tax on the import of EV cars.
1% tax on the import of EV parts for manufacturers.
Registration and annual renewal fee waiver for EVs in the ICT sector.
1% sales tax for locally made EVs up to 50kwh and light commercial vehicles up to 150 kW.
Duty on import of charging equipment is restricted at 1 percent.
No Federal Excise Duty for EVs.
Duty-free import of plant and machinery for manufacturing of EVs.
Read more: PM to Meet Tesla Officials for Electric Vehicles Launch across Pakistan
Recently, the cabinet has also approved the proposal for the procurement of 250 diesel hybrid electric buses under the Sindh Intra-District Peoples Bus Service project that would operate in Karachi, Hyderabad, Sukkur, Larkana, Mirpurkhas and Shaheed Benazirabad.
The launch of Pakistan's first e-bike
In July, PM Imran Khan launched Pakistan's first-ever e-bikes to curb environmental pollution and reduce carbon imprint. The E-bike manufactured by Jolta Electric is affordable and low-maintenance, it comes in various models such as; JE-70, JE-70 L, JE-70 D, JE-100 L, JE-125 L, JE-Scooty, and JE-Sports Bike.
In recent years, Pakistan has taken some major steps citing environmental pollution and reducing the country's carbon imprint. The PM of Pakistan is also lauded by the netizens for his efforts to reduce global warming. As it is a rising concern for the overall global environment and it can cause real natural catastrophes if not tackled properly.
Source: ARY News