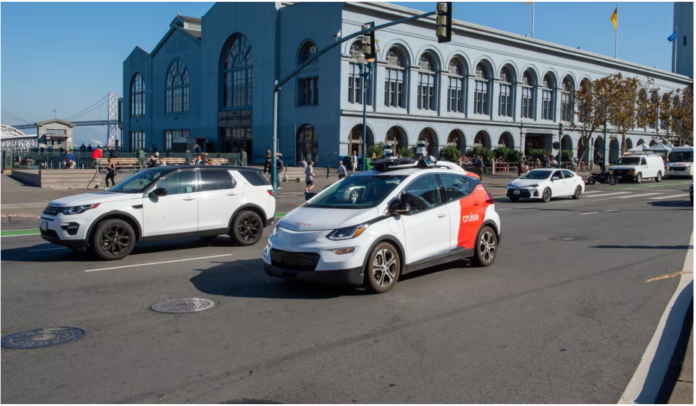 As the general demand for electric vehicles is increasing rapidly, General Motors (GM) teams up with Microsoft to expedite the rollout of electric, self-driven cars. The partnership of Microsoft is with Cruise, the subsidiary of General Motors.
The said Partnership was announced on Tuesday, Microsoft's Azure cloud and edge computing platform would be utilized to "commercialize the different autonomous transportation solutions at scale."
In addition to it, Microsoft has joined hands with several institutional investors for the same prospect, such as General Motors (GM), Honda, and others. To conclude, the combined equity evaluated from these partnerships has rounded to more than $2 billion in Cruise. Previously, Cruise had been purchased by the GM, in the year 2016.
However, Auto companies have been joining hands with technology firms to accelerate the process of launching self-driving and electric cars.
"Advances in digital technology are redefining every aspect of our work and life, including how we move people and goods," said Microsoft CEO Satya Nadella said in a statement. "As Cruise and GM's preferred cloud, we will apply the power of Azure to help them scale and make autonomous transportation mainstream", reported on the Verge.
Read more: Jack Ma Chinese e-commerce giant makes his first public appearance after 3 months
Moreover, Toyota and Uber have also teamed up to work together, whereas e-commerce giant Amazon has applied a direct approach to this notion by buying last summer a self-driving technology company Zoox, which is working to develop an autonomous vehicle for a ride-hailing service.
As per the statement released by the Industry Analyst, Sam Abuelsamid at Guidehouse Insights states, "the reality is that the automated driving landscape is taking much longer to mature than had been anticipated a few years ago." He further added, "It's probably going to be mid-decade before we start to see significant volumes of these vehicles."
Microsoft has been silently working on the notion of electric vehicles to create a well-linked vehicle platform based on its Azure cloud system. Renault Nissan was the first automobile company to agree on in January 2017, whereas, Volkswagen agreed and signed on in October 2018.
Source: The Verge