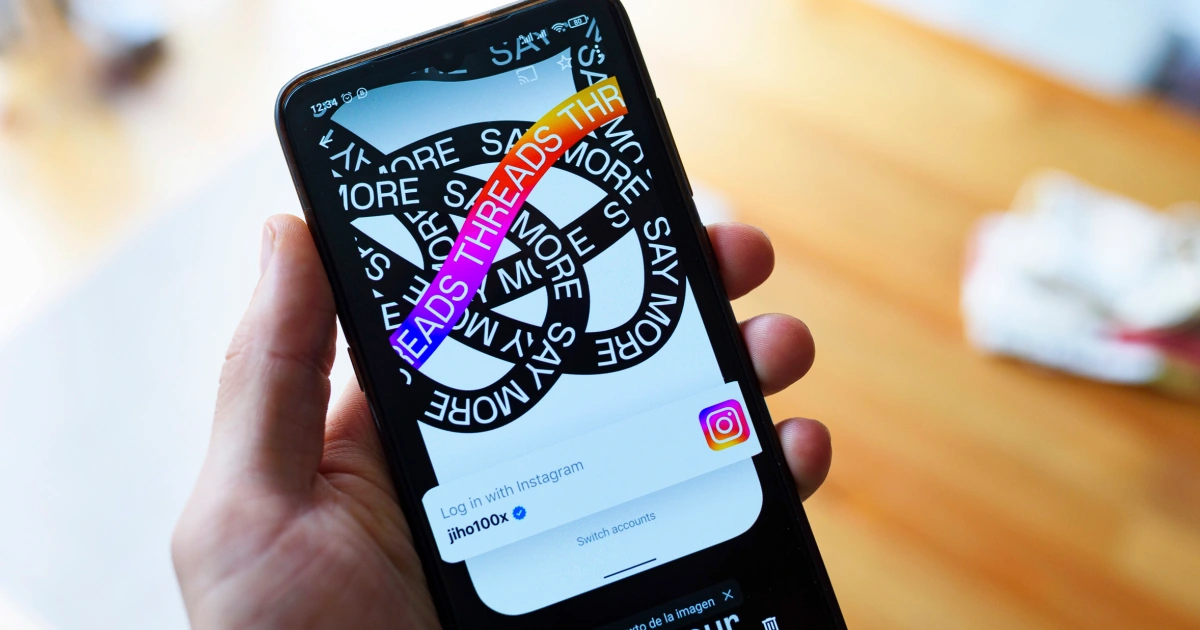 Meta's Threads app, positioned as a competitor to X (formerly Twitter), is stirring excitement among users and developers with the possibility of introducing a trending topics feature. The prospective addition to the platform recently garnered attention when an app developer, William Max, shared screenshots of the feature in use, originally posted by a Meta employee.
An Unintentional Glimpse
William Max, the developer who reposted the screenshots, clarified that he wasn't acting as a "leaker" but rather came across the images shared by a Meta employee. Max emphasized that he follows numerous engineers and Meta employees and coincidentally stumbled upon the screenshot, which was intended to remain private. The accidental disclosure of this feature has piqued the curiosity of the Threads community.
The Mystery of Trending Topics Feature
The screenshots reveal the trending topics feature, which seems to list subjects based on the number of threads they've generated. However, the precise criteria for ranking remain unclear. For instance, while Drake's new hit, "For All the Dogs," topped the list with 59.4K threads, "Loki Season 2" with 91K threads appeared in the fourth position. The question of how these rankings are determined adds an element of intrigue to the potential feature.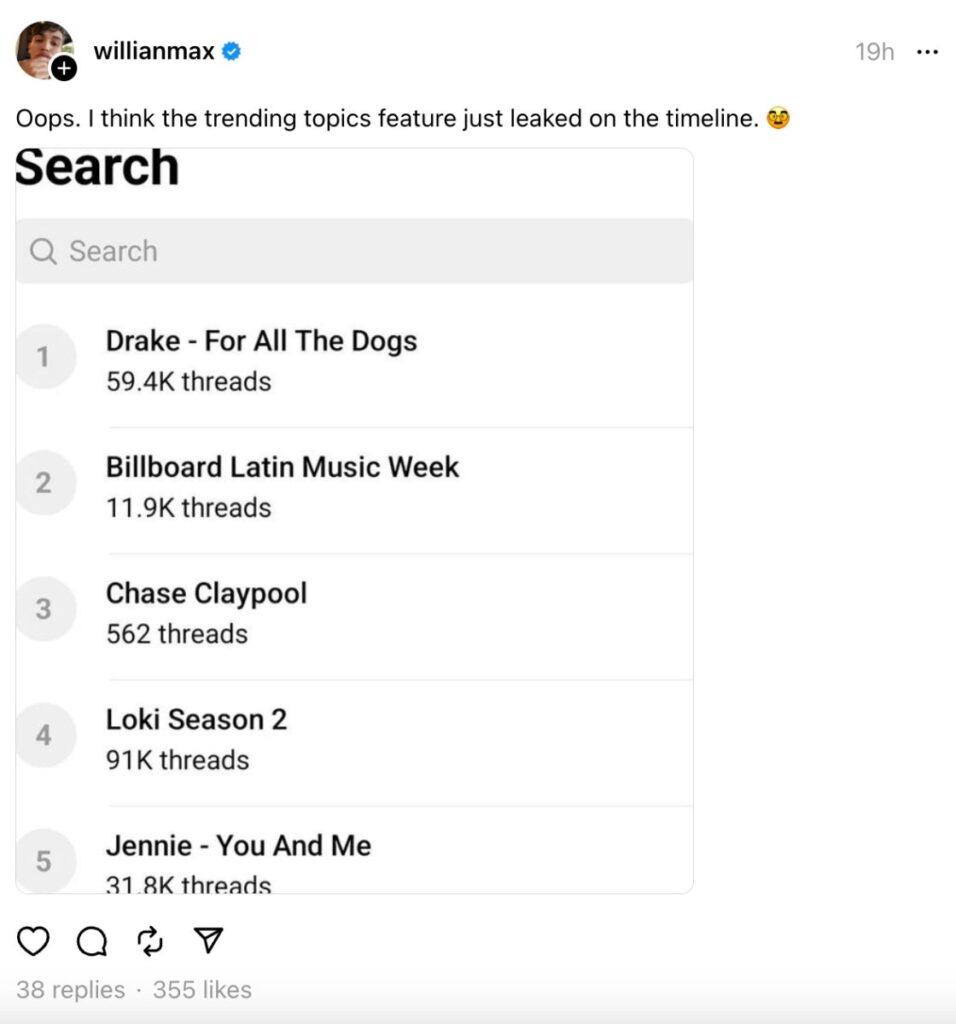 Presented near the search tab, the trending topics tool appears to be a logical addition to a platform built around user-generated content. However, it also brings to mind the challenges faced by other social media platforms in managing trending topics. Facebook, in 2018, discontinued its trending topics feature due to controversies surrounding the promotion of conspiracy theories and misinformation. Similarly, X has grappled with issues related to bots exploiting trending sections for their own agendas.
Also read: Threads to Offer Separate Account Deletion from Instagram