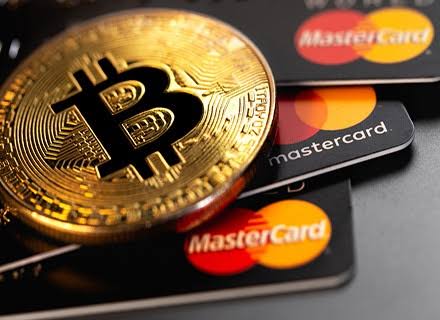 Mastercard and crypto firm – Bakkt Holdings –  partnered to enable cryptocurrency card payments. The companies said the partnership will make it easier for banks, financial-technology firms and merchants to offer and accept crypto payments. According to the credit card company, Mastercard runs one of the dominant global payments networks along with Visa and has relationships with more than 20,000 financial institutions around the world, there are 2.8 billion Mastercards in use.
Read more: Facebook to Enter Cryptocurrency Market with the Launch of Digital Wallet Novi
Cryptocurrency card payments will work towards wider acceptance of cryptocurrencies
Earlier this year, Mastercard said that it would start allowing its cardholders to conduct some transactions on specific cryptocurrencies on its network to make cryptocurrencies more widely used by consumers. The cryptocurrency card payments deal with Bakht could significantly expand access to and adoption of cryptocurrencies.
Banks and financial institutions that offer Mastercard credit and debit cards can now enable customers to pay down their balance and earn loyalty points with bitcoin, the cryptocurrency that the Bakkt platform supports. Mastercard customers will have the option to pay for purchases or convert rewards points they already have into bitcoin and store it in a Bakkt digital wallet.
Official statements from the collaborative companies
Sherri Haymond, executive vice president of digital partnerships at Mastercard, said in a statement; "Together with Bakkt and grounded by our principled approach to innovation, we'll not only empower our partners to offer a dynamic mix of digital assets options but also deliver differentiated and relevant consumer experiences."
Nancy Gordon, Bakkt's vice president of rewards and payments, said in a statement; "As brands and merchants look to appeal to younger consumers and their transaction preferences, these new offerings represent a unique opportunity to satisfy the increasing demand for crypto, payment, and rewards flexibility."
The cryptocurrency was designed to work as a medium of exchange. Now, it's gone mainstream enough that the more than five decades old credit card company, Mastercard, is offering its customers access to cryptocurrency card payments.
Source: CNBC