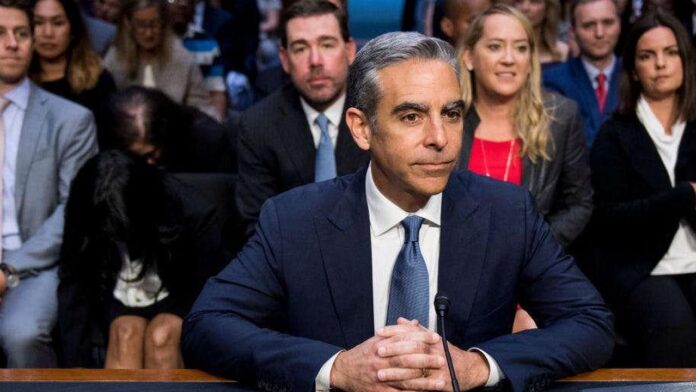 Facebook is now prepared to roll out a digital wallet that would allow users to store digital currencies, as announced by a senior company executive, David Marcus, in a US media interview conducted on Wednesday. He further added that the Facebook officials "feel pretty committed" to launch the digital wallet called Novi this year.
Facebook to Get Involved in the Cryptocurrency Market through Digital Wallet
"We're definitely looking at a number of ways to get involved in the space because we think we're in a really good position to do so," stated Marcus, the head of Facebook's Novi division. "When you have a good digital wallet like Novi will be, you also have to think about how to help consumers support NFT."
Facebook on the Case of Digital Collectibles 
Moreover, NFTs are unique assets that describe digital collectibles such as music, video, virtual portraits, or land. They are encoded onto a blockchain – the very technology that underpins cryptocurrencies – and provides a digital watermark to symbolize sole ownership rights to the asset. However, according to Marcus, it is still too early to detail Facebook's NFT-related product ideas, but the firm's developers are on the matter.
Read more: Facebook to Bring Voice and Video Calls Feature Back to Its Main App
Digital Wallet Novi is Ready to Come to the Market
Moreover, the company hopes Novi will be utilized to lessen transaction costs and make cross-border payments more efficient. In a blog last week, Marcus explained that Novi is ready to come to market. But Facebook has been waiting to roll out it alongside Diem since both are required to transform the way payments would be made.
Marcus said he would have preferred to release Novi alongside Diem, a digital currency tied to the dollar that the company is also developing, but Diem's timing was uncertain. "In theory, Novi could launch before Diem, but it would mean launching without Diem and that's not necessarily something that we want to do," Marcus told The Information.
"It all depends on how long it's going to take for Diem to actually go live and that's not something I'm personally looking after." 
Facebook's Digital Currency 'Diem' 
Furthermore, back in 2019 Facebook said it had plans to launch a digital currency that at the time was called Libra. The project however faced administrative opposition over concerns regarding security and reliability. In December 2020 the Libra changed its name to Diem and relocated its works from Switzerland to the United States as part of a "strategic shift."
As for bitcoin, Marcus said he doesn't view the leading cryptocurrency as a reliable mechanism of exchange. Still, he said it's a "really great" investment asset. "If you're sending money around the world, you can't have the value of the asset that you send decrease by 20% in a day or 10% in a day. That's volatility that's actually inappropriate for payments," he said. "Maybe one day but not right now."