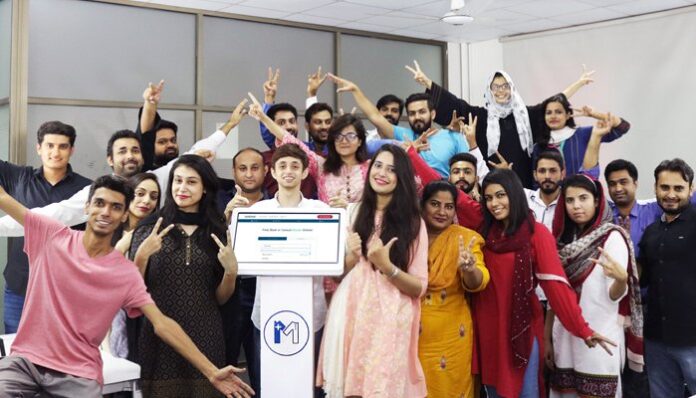 The health tech startup, Marham, has raised $1 million in a seed round led by Indus Valley Capital, founded by the former LinkedIn executive, Aatif Awan. The round also includes participation from Indonesian angel investor Weihan Liew. Marham is a digital platform that lets users search for doctors, book appointments, leave feedback, find health experts and check health-related updates within a single platform.
Founded in 2016 by Asma Salman Omer and Ehsan Imam, Marham claims to be the first digital platform that enables patients to find qualified doctors and book appointments via a website, mobile application, and a tele-helpline. The startup further claims that it has registered 20,000 doctors from 67 cities in Pakistan and has helped over 10 million patients through its system.
Read more: Dastgyr raises $3.5 million in a seed funding round led by SOSV
"Our vision is to build a healthcare ecosystem, for patients, doctors, and hospitals to ensure faster care and better experience via technology, processes, and telemedicine-enabled micro-clinics across Pakistan. I believe we are all set to do this because of the 1st mover advantage, well-equipped team, and the ability to sustain through bootstrapping," said Ehsan Imam – CEO & Co-Founder
Asma Omer, Co-founder & COO Marham said; "For a developing economy like Pakistan, Marham will be a fortune-changer, that will save millions of lives, for years to come, and patients will get quality healthcare from authentic doctors, which will be easily accessible and affordable at the same time."
Marham has newly launched additional services for lab test booking and online medicine, partnering with the leading labs and pharmacy networks in Pakistan. With the latest funds, Marham intends to add more offerings to its 'healthcare superapp' and expand its services to smaller cities and rural areas of Pakistan.
Aatif Awan, leading Investor and the Managing Partner of Indus Valley Capital, said:
"We are excited to partner with Marham on their journey to provide affordable, quality healthcare to everyone in Pakistan. The founders' enthusiasm is inspiring, and the progress they've already made while bootstrapping is remarkable. We look forward to working with them to speed Marham's growth."