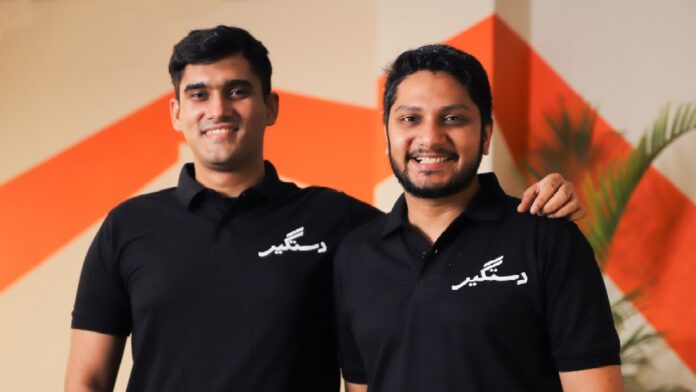 Dastgyr, a B2B e-commerce marketplace announced today that it has raised $3.5 million in a seed round led by SOSV. The round included the participation of ADB Ventures, Seedstars, and Edgebrook Partners – which marks their first investment in Pakistan – Other investors including; Zayani Venture Capital, Dubai Tricap Investments, and Tokopedia's VP of Marketplace Albertus Aldo also invested money into the Karachi-based enterprise.
William Bao Bean, general manager at SOSV said, "Pakistan is observing the same patterns as India five years ago and China 10 years ago. With 75% of the population owning a smartphone, the first movers in mobile-first services will be the winners."
Founded in 2020 by a team of former Careem and Airlift employees. Dastgyr, enables mom-and-pop retailers, to procure inventory for their stores. It also allows users to purchase inventory from more than 2,000 products listed on the app and provides next-day doorstep delivery. To date, Dastgyr has raised a total of US$4 million.
Read more: Karachi-based Trukkr raises $600,000 in a seed funding round led by Peter Findley
The new funds will be utilized to enhance its tech stack, scale operations, and acquire customers. Part of the new wealth will also go towards inaugurating the company's new fintech solutions, which includes a buy now, pay later option.
In addition to BNPL, Dastgyr also plans to launch microloans to facilitate small businesses. An average small and medium-sized enterprise retailer has total monthly working capital of US$2,000 to US$3,000 with no access to external funds.  Microloans will support the dealers to expand their business by adding more varieties, enriching store capacity, and buying equipment like refrigerators and shelves.
In an interview with Menabytes, co-founder of Dastgyr – Owais Ahmed, said; "We have previously done widespread work in moving people. We've studied and even cured many of the problems in transit logistics, but the movement of goods is a far larger problem for the economy as a whole. Once the pandemic rolled around, this problem was exacerbated and no one was hit harder than small businesses. We launched Dastgyr to help those small businesses."
Currently operating in Karachi and Lahore, Dastgyr has facilitated around 30,000 customers since its launch in 2020. At present, the company's investment to entire merchandise value ratio is, US$1:US$58. So far, it has registered 5,240 daily active users at an average of 10,000 everyday sessions.