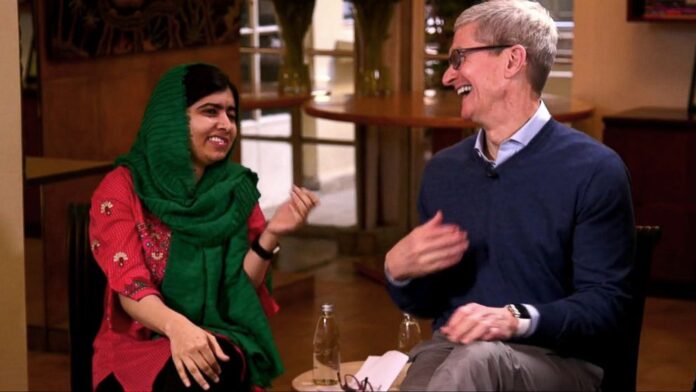 Pakistan's youngest Nobel Prize Laureate Malala Yousafzai who has signed a multi-year deal with Apple TV+ last year to work on content spanning dramas, comedies, documentaries, animation, and children's series. She has unveiled the first line-up of film and TV projects with the streamer, backed by her banner Extracurricular.
Malala Reveal Details Regarding her Upcoming Project with Apple
The first project that is currently under production from Extracurricular's partnership with Apple TV+ is an untitled feature documentary on the legendary "haenyeo" society of fisherwomen, who live on South Korea's Jeju Island. Sue Kim will direct the project, which will see Yousafzai and Extracurricular's president of productions, Erika Kennair, produce alongside A24. The documentary will tell the story of 'Korea's mermaids.
The second project is a feature film adaptation of Elaine Hsieh Chou's acclaimed book Disorientation – a satire published earlier this year about a college student's revealing dissertation on a young poet. Another project to go into production is a scripted series based on Asha Lemmie's coming-of-age novel Fifty Words for Rain, about a mixed-race woman's search for acceptance in post-World War II Japan. Moreover, Extracurricular is also looking forward to telling a fictionalised or unscripted account of Yousafzai and her family's experience with the Taliban.
Cast to Comprise of New Talent
Erika Kennair told the international news media that the cast for all the projects will focus on bringing new talent. Malala Yousafzai said; "I hope we can have a wide range of perspectives and that we challenge some of the stereotypes we hold in our societies. And I also hope that the content is entertaining and that people fall in love with the characters." She also hoped to bring the voices of women of colour, debut writers and Muslim directors and writers to the table.
Also read: Netflix Orders Documentary Series About Crypto Laundering Couple