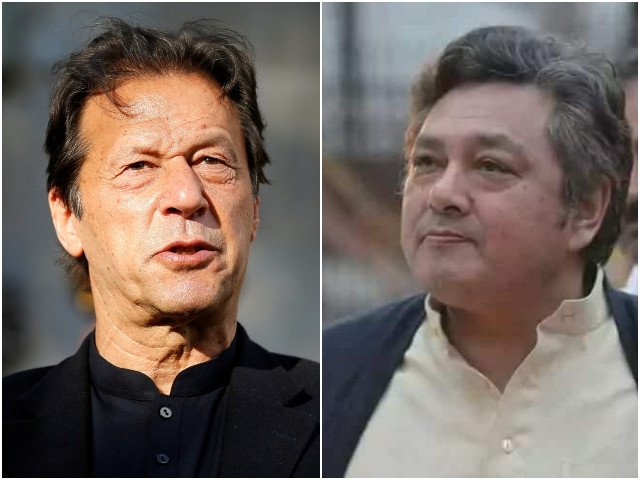 As the hacker continues to leak audio clips of the conversations between high-profile politicians that took place in the PM Office, the next in line was the Ex-PM of Pakistan, Imran Khan, who was heard talking about the American cypher or most commonly known as the 'foreign policy. Imran Khan has also confirmed the authenticity of the audio leak – featuring him and his principal secretary at the time, Azam Khan.
Audio Leak: 'Let's play with it '
A short audio clip of one minute and forty-five seconds surfaced on the internet in the late hours of Wednesday where the Ex-PM was talking with his principal secretary, Mr Azam Khan. The audio leak featured a conversation about an alleged 'foreign conspiracy' where Imran Khan can be clearly heard saying "let's just play" with the cypher and not mention America's name.
When Imran Khan was PM, his govt was removed following the exact same script as was given in the cipher. Let that sink in.
I think the cipher should be released now and the people of Pakistan should decide whether it was a conspiracy or even more than that. https://t.co/kCpw8WzPEr

— Hammad Azhar (@Hammad_Azhar) September 28, 2022
Azam Khan replied to Imran Khan, saying; "We should hold a meeting on this cypher issue. If you might remember, the ambassador mentioned at the last of the letter that we should issue a demarche." He further advised Imran Khan to ask Shah Mahmood Qureshi to read out the letter. So it can be converted into [meeting] minutes and becomes part of the record. He also mentioned that we will say the language used [in the letter] in diplomatic norms is considered a threat.
Imran Calls for Cipher Release
Reacting to his leaked audio, Imran Khan, said; "I have not played on the cypher yet. But now they will expose it so we will play with it." Talking at a seminar he termed the latest leak as a good thing, however, he also said that it is against the Official Secrets Act and he was also thinking of approaching the courts over the matter.
Also read: Audio Leak Fiasco: Hacker Gears Up to Drop More Clips on 30th September
اچھا ہوا آڈیو لیک ہوئی، کیا ہی اچھا ہو کہ سائفر ہی لیک ہوجائے، سائفر کے اوپر تو میں ابھی تک کھیلا ہی نہیں !!
سائفر لیک ہو، قوم کو پتا چلے کتنی بڑی سازش ہوئی ہے۔#سائفرایک_حقیقت_ہےpic.twitter.com/yEthaeWnPH

— PTI Scientist (@PTI_Scientist) September 28, 2022