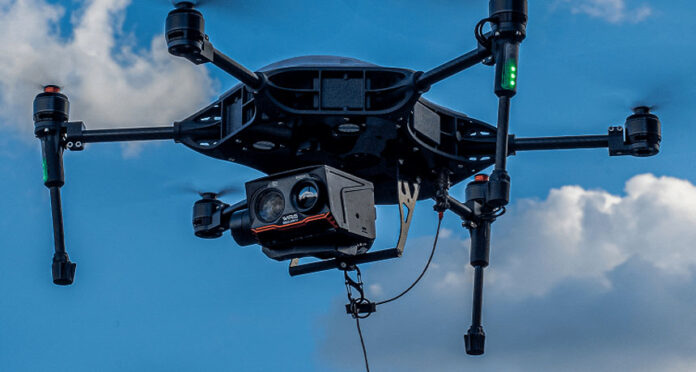 The City Traffic Police Lahore (CTPL) has introduced drone monitoring to improve traffic-related issues in Lahore city. As a preliminary experiment, Chief Traffic Officer, (CTO) Muntazir Mehdi along with Superintendent of Police (SP) Traffic Asif Siddique, and SP Shahzad Khan used drone monitoring for the first time to check roads blockades, protests, and chalk out alternative road plans on Mall Road. Furthermore, a unit for traffic monitoring and surveillance will also be formed in this regard.
Drone Monitoring to Improve Traffic Flow in the Urban City
CTO Muntazir Mehdi said that using drone technology they will check smoky vehicles and one-way violations, wrong parking, and encroachments that will improve the traffic flow and congestion. The CTO further mentioned that Mall Road, Jail Road, Canal Road, Ferozepur Road, and Dir Model roads would initially be subjected to drone monitoring.
The Chief Traffic Officer said that during the initial experiment, the drone noticed problems with road engineering. To tackle the issue, drone surveillance will record videos of traffic issues such as; parking and encroachment, moreover, the videos will be saved and provided to the concerned departments for policy-level interventions.
CTP Lahore Increases Wrong Parking Fine
Sources privy to the matter mentioned that the Lahore City Traffic Police has increased the wrong parking fine by 900 percent, the new rate of fine will now be Rs.2000. Muntazir Mehdi has also ordered the traffic police officers to observe a zero-tolerance policy against the offenders, they have also been given a go-ahead to crack down on unlawful parking lots. CTP Lahore said that strict action will be taken against the vehicles parked in no-parking areas.
Also read: Punjab Traffic Police Now to Stop Corruption by Switching to E-Challans