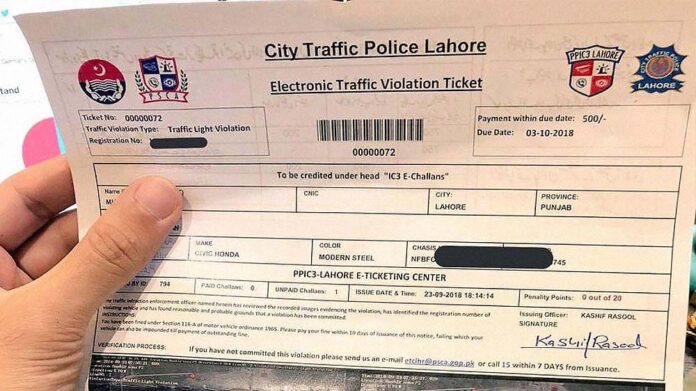 According to recent reports, Punjab Traffic Police will now issue e-challans from 23rd March, and the manual challan system will no longer be used. The system of e-challans will be implemented in Punjab not only to make the Punjab Traffic Police more transparent, but will also help to stop corruption, and allow all challan data to be unified.
Punjab Traffic Police Goes Digital by Switching to E-Challans 
However, in order to replace the previous challan books, wardens of Punjab Traffic Police will soon be provided with smart printers. Punjab Traffic Police has stated that in case of violations of the traffic laws in Punjab, including Lahore, traffic wardens will generate slips employing a smartphone app and print them with the smart printers using an online system, as per the traffic officials. Further, the e-challan will comprise the challan officer's details and beat, as well as all the personal information of the violator.
Read more: Punjab Police Bars TikTok Use on Duty Hours and Requests to Ban PUBG
Furthermore, Punjab Traffic Police will be operating on an Android-based mobile application that helps the government in verifying the license status of a person who has violated the traffic laws and issuing traffic violation tickets on the spot. Details concerning the license holder can be retrieved using the android-based application along with other related details.
The New Practice Can Help Curb Corruption 
Moreover, this new practice will resolve the issuance of fake licenses, which are being used by individuals, and will make Punjab Traffic Police more equipped to enforce the rule of law. Switching to e-challans will also help improve the quality of driving, create awareness regarding driving problems, improve traffic standards and effective traffic control on roads, and help decrease the accident ratio.
Source: Pro Pakistani