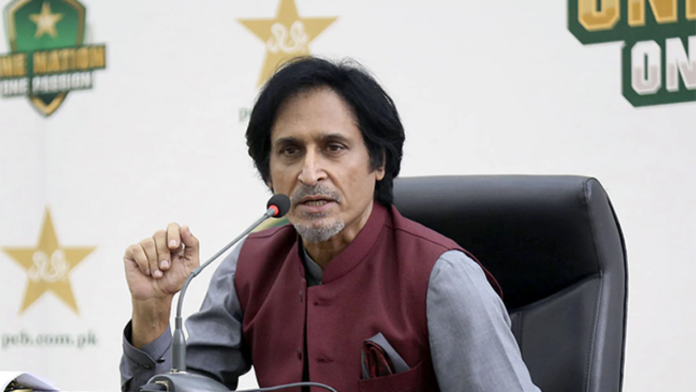 The chairman of PCB, Ramiz Raja, known for his fiery and straightforward interviews, has left no stone unturned to support the Pakistan Cricket team through thick and thin. Recently, one of his old press conferences has been doing rounds on social media where a reporter has asked him a question regarding Asia Cup 2023 moving to a neutral venue, to which the chairman replied, 'Don't lose hope and stay put.'
The Mega Event is not Moving to UAE: Ramiz Raja
While journalists were expressing their reservations regarding the Indian Cricket team traveling to Pakistan for the 2023 Asia Cup, the 59-year-old PCB chairman replied sternly, "We are not going to UAE (for Asia Cup 2023). Why are you being so negative? Everything will not happen according to India, and we are also something, don't worry." His response has created a stir on social media, where various users have backed Ramiz Raja for his staunch stance against the acts of BCCI.
The recent statement by the BCCI secretary, Jay Shah, was not received well by the cricketing fraternity, especially by Pakistani cricket fans. Ramiz Raja was unable to understand the timing of the statement from Shah and added that the Pakistan Cricket Board officials were surprised to hear that coming from the president of the Asian Cricket Council. "The PCB is wondering in what capacity Jay Shah has given the statement," said the chairman.
PCB to Reportedly Boycott 50-over World Cup
The PCB has also issued a statement in response to Shah's remarks, warning that it could impact Pakistan's visit to India for the ICC Cricket World Cup 2023. The official statement reads; "The overall impact of such statements has the potential to split the Asian and international cricketing communities, and can impact Pakistan's visit to India for the ICC Cricket World Cup 2023 and future ICC events in India in the 2024-2031 cycle." The PCB has also written a letter to the ACC asking for an urgent meeting in the backdrop of Shah's statement regarding the 2023 T20 Asia Cup.
Also read: BCCI Refuses to Send Indian Team to Pakistan for Asia Cup 2023