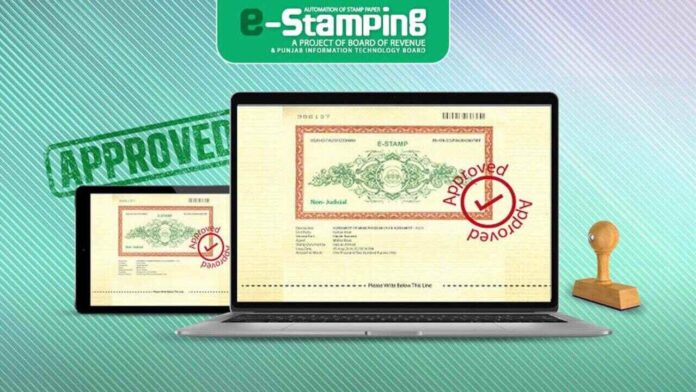 The Chief Minister of Sindh, Murad Ali Shah, launched the E-Stamping system at the CM house. The inaugural ceremony was attended by provincial ministers, chief secretary, National Bank President, leading businessmen, and others. The CM Sindh said; "It is my absolute pleasure to announce the establishment of E-Stamping as one of the major developments in this area."
What is an electronic stamping system?
The electronic stamping system is an online process of paying non-judicial stamp duty on the property to the government. The objective of this system is to prevent paper and process-related fraudulent practices, and leakage of government revenues, and to build a central database to make ease the verification process. This process has also transformed the traditional procedure of stamp issuance by minimizing the duration of issuance from 2-3 days to just 15 minutes.
E-Stamping system to enhance the revenue generation
The E-Stamping System is launched with the joint collaboration of PITB, the Board of Revenue Government of Sindh, and the National Bank of Pakistan (NBP). The E-Stamping system had been under test run in 22 branches of NBP which is now finally ready to be rolled out in more than 300 branches of NBP across the province and by July 2022, the services will be fully operational through all NBP branches. The E-stamping challan can be obtained from the National Bank or online furthermore the stamp duty has also been reduced to 1 percent from 2 percent.
The CM Sindh said that this system 'would help to eradicate the menace of fake and forged stamp papers, substantially increase revenue receipts and above all, improve public facilitation as well as services provided to the populace.' He further added; "The E-Stamping system envisages online generation and printing of stamp duty challan from the web-based application as well as the issuance of e-stamp papers from branches of National Bank of Pakistan."
Read more: KPK to Implement e-Stamping System