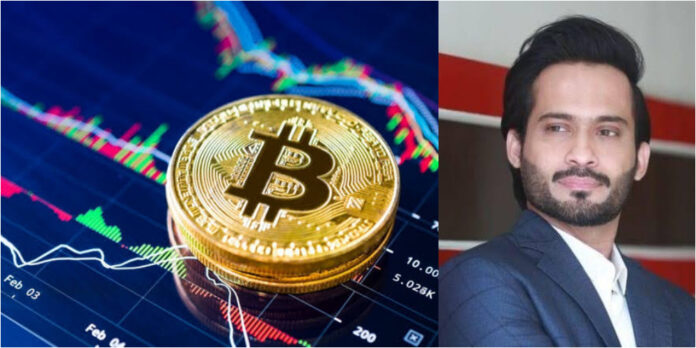 A local court in Karachi issued a non-bailable arrest warrant against television host and social media activist Waqar Zaka in a case about an Rs86 million cryptocurrency scam. The development came on the heels of the previously registered case against Waqar Zaka for allegedly operating two bank accounts for cryptocurrency transactions.
Transactions of Over Rs173 Million Were Observed in Zaka's Account
In August 2020, a case was lodged on the state's complaint through Shehryar Ahmed Khan, assistant director of the FIA cybercrime circle. The FIA informed that during the last three years, the aggregated credits of Rs86.1 million and debt of Rs87.1 million were observed in his bank account, adding that several transactions were made from abroad countries.
Mukesh Kumar, Judicial Magistrate (East), heard the case against Waqar Zaka, directed the FIA prosecutor to submit a report regarding the execution of the warrant on the next date, and adjourned the hearing until January 5, 2023. The arrest warrant was issued after Zaka failed to appear in court for the hearing.
It is pertinent to mention that the State Bank of Pakistan did not recognize virtual assets as legal tender to store and transfer value. The SBP has also issued an advisory regarding the risk of trading in cryptocurrencies and prohibited the public from trading in any such currencies.
Waqar Zaka Responded to the Allegations
Zaka – who is currently in America for the launch of his crypto project – said that those who use official banking channels to commit money laundering; he further added that FIA is trying to prove that money brought to Pakistan through the legal channel was wrong. Furthermore, he also announced filing a defamation case against all digital platforms. "Filing defamation against all digital platforms posting fake news against me specially @dawn_com , this time I will make sure that any social media news platform posting incorrect news should be punished," reads the tweet.
Filing defamation against all digital platforms posting fake news against me specially @dawn_com , this time I will make sure that any social media news platform posting incorrect news should be punished

— Waqar Zaka (@ZakaWaqar) December 23, 2022
Also read: Court Orders FIA to Investigate Money Laundering Case Against Waqar Zaka Impartially