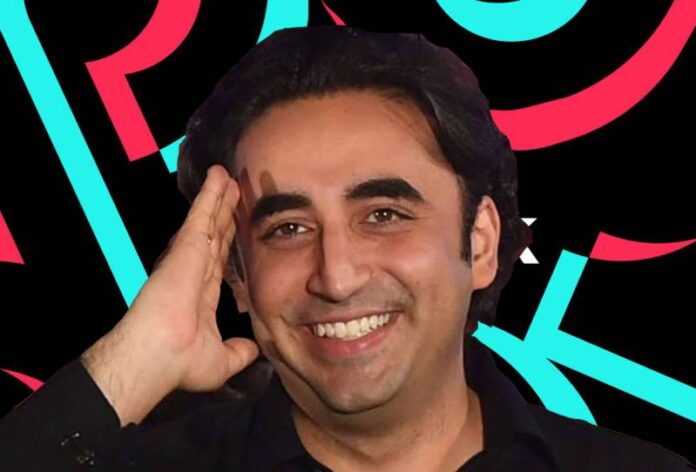 The youngest foreign minister of Pakistan and scion of Pakistan's leading political dynasty – Bilawal Bhutto Zardari – has joined TikTok bearing username '@bbzppp' The chairman of the Pakistan People's Party tweeted a photo with details of his TikTok account where he asked his followers to join him on Tiktok. He pinned the post on his Twitter profile and put it as his display photo.
#NewProfilePic pic.twitter.com/NCbQMx3cd6

— BilawalBhuttoZardari (@BBhuttoZardari) December 22, 2022
Bilawal Bhutto Zardari Currently Have More than 7K Followers
Although Bilawal's profile has been on the platform for quite a while but making an official announcement has resulted in an increased number of followers. The foreign minister's TikTok account has seven posts detailing his official visits to different countries.
Politicians and bureaucrats around the world have joined TikTok to reach a wider audience and to spread awareness regarding vaccines and other general things. Many people have said that TikTok is a great way for statesmen to reach the citizens and talk to them in their way.
The Foreign Minister of Pakistan Gets Trolled
Bilawal is the only politician in the country who gets trolled for his accent, and people call him all different names. The news of him joining TikTok was met with all kinds of criticism and trolling. Referring to his TikTok account, a user said; 'So, this is the hard work you have been doing," Another user said; "Can you please focus on your foreign affairs department, particularly your consulates in different countries? We don't need another social media star," "Finally he choose the right platform for himself," wrote a Twitter user.
Can you please focus on your foreign affairs department, particularly your consulates in different countries. We don't need another social media star.

— Aqeel Uz Zaman (@aqeelxaman) December 22, 2022
Finally he choose right platform for himself 😂😂

— Rabia (@Rabia745729161) December 22, 2022
Also read: Punjab Chief Minister Usman Buzdar Joins Short-Video App TikTok