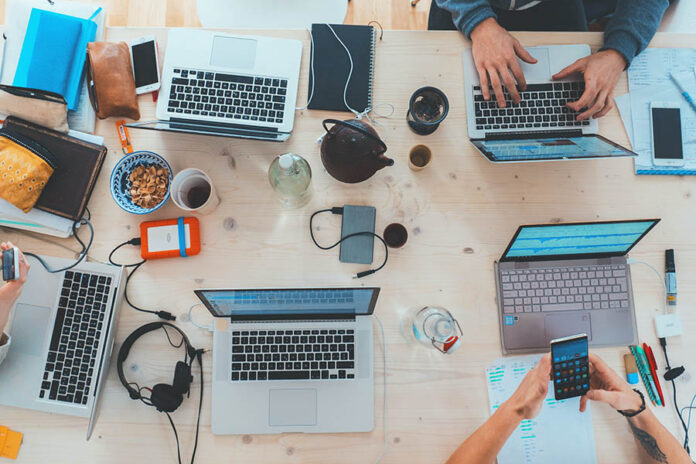 Federal Secretary Ministry of IT and Telecommunication, Dr. Muhammad Sohail Rajput, inaugurated the TechLeads portal on Monday. TechLeads is an online matchmaking platform developed by Pakistan Software Export Board.
Tech Leads platform would enable Pakistani IT companies to engage with overseas Pakistani Professionals and B2B business development experts in many countries. Pakistani IT businesses can look up the details of inquisitive overseas Pakistanis' and can connect with them in a business setting best suited to both parties.
The inauguration event of PSEB's portal was attended by senior officers of the Ministry of IT & Telecom and Pakistan Software Export Board (PSEB) which was held in the committee room of the Ministry of IT. Federal Secretary Ministry of IT and Telecommunication Dr. Muhammad Sohail Rajput launched PSEB's tech lead portal by clicking at the computer system in Islamabad on June 28, 2021.
Speaking on the occasion Secretary IT Dr. Sohail Rajput said that it can potentially improve the likelihood of closing sales orders for Pakistani IT companies since overseas Pakistani IT experts are well versed with local society and business standards and have the essential relations in their respective countries of residence.
Osman Nasir, Managing Director PSEB, said the online match-making tools on the TechLeads portal would procure Pakistani IT companies with an opportunity to request the assistance of Pakistani immigrants in numerous countries.
Read More: Information Minister Fawad Chaudhary invites big tech firms to open offices in Pakistan
The company's profile can be updated on the tech destination website by following these simple steps:
Open techdestination.com.
2. Click the Tech Leads tab.
3. Scroll to the bottom and click the "Already a member, please sign in" tab. This will take you to the Tech Leads Platform.
4. On the new page click, LOGIN HERE.
5. Use the same email address and password that is used while logging in PSEB Members Directory. If it fails to function, use the LOST YOUR PASSWORD option to recover the password.
6. Use the recovered password to review update your company's profile.
The significance of updated company profiles is cardinal as it gives a common idea about the corporation – such as its resilience, technologies, target audience, commodities, and services, etc. This is vital for any company to reach out the overseas Pakistani specialists. They might have the skillset and background that the company might be looking for to establish in an overseas market.
The present government positions science and technology, amongst its highest preferences. A detailed program has been curated and launched for creating a knowledge-based economy by incorporating science and technology with economic advancement programs.
Source: APP