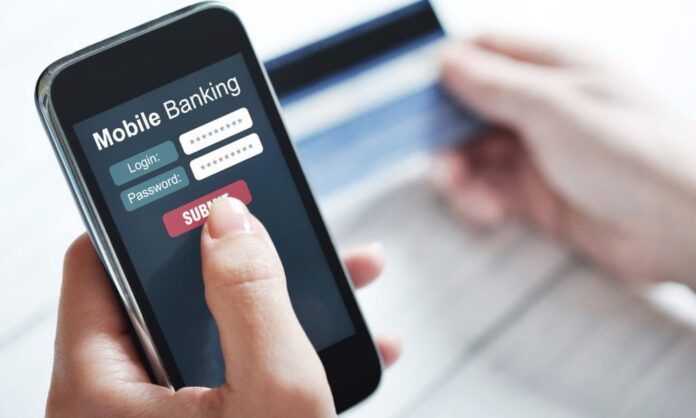 Pakistan is now observing a rapid adoption of digital financial transactions, with mobile and internet banking users displaying noteworthy progress during the third quarter of the outgoing fiscal year, this was informed by the State Bank of Pakistan's (SBP) Quarterly Payment System Review published on Monday.
Moreover, in the past three months between January and March 2021, bank consumers executed 309.5 million e-Banking transactions, accounting for Rs22.5 trillion and recording growth rates of 31 percent by volume and 29 percent by value over the same quarter last year, as per the report. 
"Most of the uptake in e-banking transactions was seen in internet banking and mobile banking transactions," stated the SBP. The number of mobile banking activities has crossed 51.7 million, (up 144 percent) valuing Rs1.3 trillion (up 178 percent) compared to 21.2 million transactions accounting for 467.5 billion in the same quarter last year. The amount of enrolled mobile phone banking users reached 9.8 million showing an increment of 20% from the same period last year.
Read more: Digital platform 'Freightix' raises $2.25 million in Pre Series A funding round
Furthermore, the overall usage of e-Banking channels has witnessed an increment of 4% in volume and 5% in value over the preceding quarter. The amount of paper-based activities has shrunk from the previous quarter, which as per the central bank can be deduced from the rise in usage of digital channels by general customers.
In addition, e-commerce retailers are also on an inclining course in the last few quarters. When associated with the prior quarter, e-commerce merchants have grown by 5% to 2,523 users, however, comparing with the corresponding period last year, a tremendous growth of 62% has been seen.
"The numbers can lead us to believe the consumers are realizing the benefits that digital payment channels have in our daily lives. This complements the increase in the trust of the consumers in the usage of digital channels."
"This could have not been possible without the continuous efforts by SBP to digitize the economy which has the potential to change the overall payments landscape of the country for the better," said the report.
Source: TechJuice