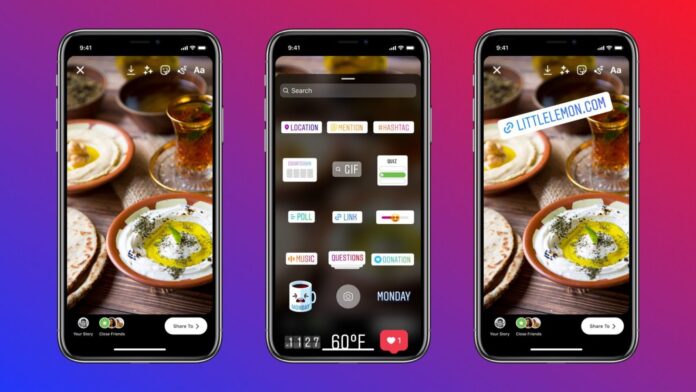 The photo and video sharing app, Instagram, has started rolling out a new Private Story Likes feature that allows users to like Instagram Stories of others without sending a direct message. Instagram's chief, Adam Mosseri, announced Private Story Likes functionality via a video on Twitter.
❤️ Private Story Likes ❤️

Starting to roll out today, you can now send some love by liking people's stories without sending a DM.

Likes on stories are private and do not have counts. Rather, they appear as hearts next to people's handles in your Stories view sheet. 🙏🏼 pic.twitter.com/l56Rmzgnnw

— Adam Mosseri (@mosseri) February 14, 2022
The Private Story Likes feature
While explaining the Private Story Likes feature, the head of Instagram said; "As you go through Stories, between sending a message and that little paper airplane, there will be a heart icon. Upon tapping that icon, it'll send the author of that story alike, and that like will show up in the viewer sheet, not in your DM thread with them." Although you won't see a public count, you can see who left a like on your Stories when you look at a Story's view sheet.
Read more: Instagram Launches 'Your Activity and 'Security Checkup' Features Globally
Adam explained that up until now, every Story response was sent to the creator via a DM, which could quickly fill chat logs with clutter. The idea here is to make sure that people can express more support for each other, but also to clean up DMs a little bit. He further added; "Messaging is a key priority for us, and a big piece of that is focusing on DMs between you and the people that you care about."
How to see who liked your stories?
As mentioned above, the "like" on your Instagram Story will show up in the viewer sheet. You can access the viewer sheet by following these points:
1. Open the latest version of the Instagram app.
2. Tap on your story icon in the upper left corner.
3. In the corner, you will see another user's profile icon, which indicates that someone has viewed your story.
4. Tap the icon to see who has viewed your story. If you don't see the icon in the lower left, it means no one has viewed your story. To double-check, swipe up from the bottom. You'll see the names of the viewers listed.
5. If a viewer has liked your story, you'll see a heart next to their name.
Source: Verge