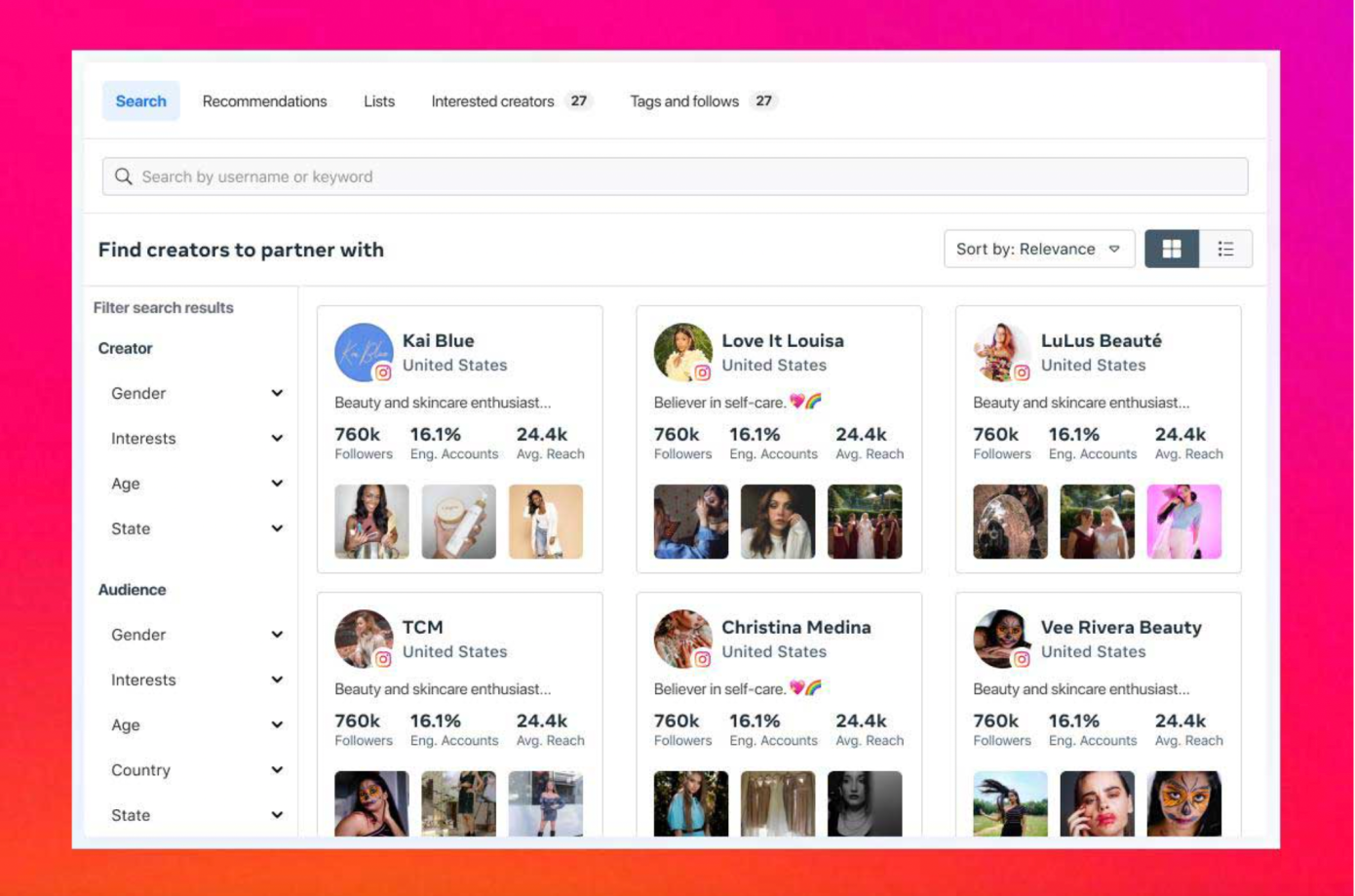 Instagram has launched an initial test of its Creator Marketplace that is currently available on an invite-only basis to brands in the United States. The Creator Marketplace will help brands discover and reach out to creators about partnerships and campaigns. As explained by Instagram; "Instagram's creator marketplace is a new destination that allows brands to find creators they may want to connect with. They can use the desktop experience within Meta Business Suite to filter creators by gender, age, number of followers, and interests. They'll also be able to filter for creators based on the demographics of their engaged audience, using filters including gender, age, interests, country, and city; see creators who have expressed interest in working with them, have tagged them, or follow them; see similar creators to those they've already found through the filters, and add creators to saved lists."
Instagram's Creator Marketplace – A Space that Connects Brands and Content Creators
Brands can use the marketplace to create campaigns and share them with creators. They can also filter creators based on the demographics of their targeted audience, such as gender, age, interests, country, and city. In addition, companies will be able to see creators who have expressed interest in working with them via an "interested creators" tab. Once the brand has discovered the creators they can then provide creators with the campaign information, such as the desired targets, deliverables, and compensation.
The content creators and brands can communicate via the newly created "Partnerships Messages inbox" that will keep a record of the chat. According to Instagram; "Any messages brands send creators will land in a newly created Partnerships Messages inbox. Creators can respond to brands and coordinate with them directly within the Instagram app."
Read more: Facebook launches Marketplace for Pakistani entrepreneurs
Digital Market is Booming
According to a new infographic shared by Consumer Acquisition, User-generated content ads outperform conventional ads on the same topic by 20-50 percent. Likewise, UGC videos delivered 12x engagement over other advertising types. Almost all brands (96%) are using Instagram Stories to reach consumers and 77% of marketers have set aside influencer marketing budgets. TikTok is the top most social platform after Facebook and Instagram and is projected to reach a 25% market share by 2024.