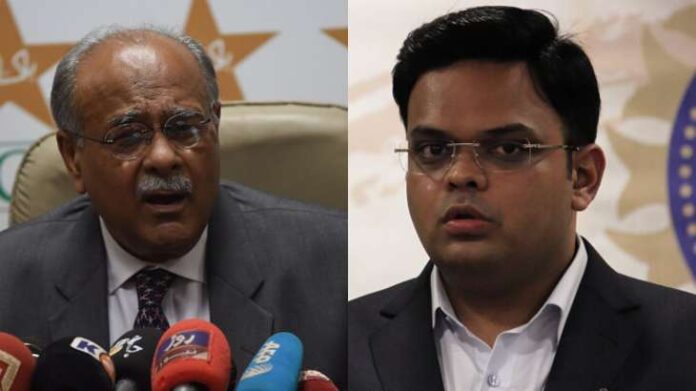 The ongoing India-Pakistan cricket rivalry has taken a toll on the upcoming Asia Cup 2023, as India has refused to visit Pakistan; as a result, there are discussions about relocating India's matches to another venue. Despite its economic crisis, Sri Lanka has expressed willingness to host some of the Asia Cup matches. The Asian Cricket Council (ACC) is expected to make a formal announcement in the coming week regarding the venue arrangements for India's games in the tournament.
Asia Cup 2023: Sri Lanka as a Probable Host
Amidst the India-Pakistan row, Sri Lanka has emerged as a potential venue for hosting Asia Cup matches involving the Indian cricket team. According to a board official, there is a high possibility that some of the matches will be held in Sri Lanka. However, the official emphasized that they have not yet received official confirmation from the ACC. The Sri Lankan cricket board has shown enthusiasm despite the country's economic challenges, which include a significant foreign debt default last year.
Sri Lanka's resilience and past experience in hosting international cricket tournaments provide confidence that they will successfully organize matches in the face of adversity. The Asia Cup 2023 promises to be an exciting event, uniting nations across Asia in the spirit of cricket. The upcoming announcement from the ACC will shed more light on the final decision regarding the venue arrangements.
Capacity and Resilience
Despite the economic downturn and political instability, Sri Lanka's cricket board believes that the country has the capability to conduct an international tournament successfully. The board official cited the example of hosting the Australian team during the height of the economic crisis, demonstrating Sri Lanka's resilience in organizing cricket matches. Despite fuel and electricity shortages, Sri Lanka managed to accommodate Australia's tour, comprising T20 matches, ODIs, and Tests. This experience serves as a testament to Sri Lanka's commitment to cricket and its ability to overcome challenges.
Also read: Asia Cup Could be Held Without Pakistan as BCCI Reportedly Rejects PCB's Hybrid Model