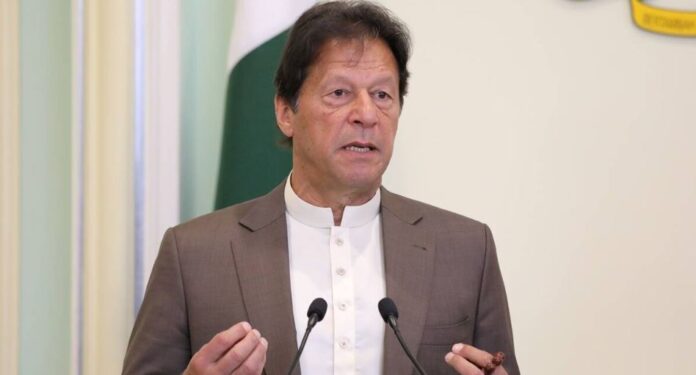 In the recent political chaotic events, Pakistan Tehreek-e-Insaf (PTI) has been constantly working to secure the public's favor, and now the PTI Chairman, Imran Khan is going to launch a mobile app called 'Raabta' to boost the party's membership, as stated by the senior PTI leader Asad Umar on Monday.
The New Mobile App 'Raabta' is Developed to Improve the PTI Membership
In an official statement posted on the microblogging site Twitter, the PTI leader stated that the party chairman, Imran Khan will inaugurate the party's membership drive today and a mobile app 'Raabta' will be launched to improve the PTI membership.
"Let's be part of the movement and support Imran Khan in his struggle for a truly independent new Pakistan," he said. Moreover, PTI has been mobilizing the masses and demanding early elections since the ouster of Imran Khan from the PM Office last month through a no-confidence motion. Former premier Imran Khan has been hosting public rallies across the country and also employing social media to propagate his message and build pressure on the government. 
انشاء اللہ آج سے @ImranKhanPTI تحریک انصاف کی ممبرشپ مہم کا آغاز کریں گے. آئیے تحریک کا حصہ بنیں اور ایک حقیقی معنوں میں آزاد نئے پاکستان کی جدوجہد میں عمران خان کا ساتھ دیں #امپورٹڈ__حکومت__نامنظور pic.twitter.com/XQuRf1x1Pp

— Asad Umar (@Asad_Umar) May 9, 2022
In addition to the mobile app, Raabta, Imran Khan has been employing various digital methods to promote his message among Pakistanis. Last month, the former prime minister hosted a Twitter space session where more than a million people joined to listen to him, and the said political session turned out to be the largest one in Twitter history.
Recently, Imran Khan Also Joined Junaid Akram for a Podcast Session
Additionally, Imran Khan also appeared in a podcast with social media influencer Junaid Akram. This again was a first by any political leader in Pakistan. Such tactics will enable Imran Khan to reach the majority of the public. It further allows PTI supporters to easily reach their leader.
Read more: Deepfake Videos Are Being Prepared for My Character Assassination: Imran Khan