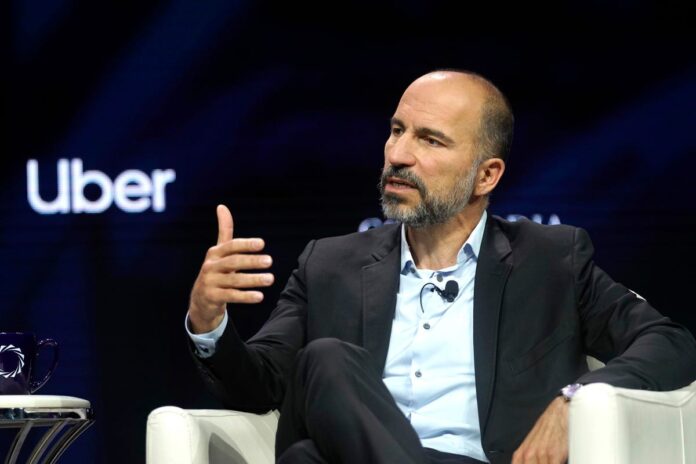 Uber's CEO, Dara Khosrowshahi, has vowed to cut costs and slow hiring in response to a "seismic shift" in investor sentiment. "It's clear that the market is experiencing a seismic shift and we need to react accordingly," said the CEO in an e-mail shared with the employees.
Uber to focus on free cash flow
The CEO mentioned that Uber's interest is shifted from profitability to free cash flow "We have made a ton of progress in terms of profitability, setting a target for $5 billion in adjusted Ebitda in 2024, but the goalposts have changed. Now it's about free cash flow. We can (and should) get there fast," Khosrowshahi added.
In the memo sent to the employees, the head of Uber mentioned that the company will focus on cost-cutting and slow hiring as the stocks hit a new 52-week low and have fallen more than 45% year to date. "We will treat hiring as a privilege and be deliberate about when and where we add headcount. We will be even more hardcore about costs across the board," Khosrowshahi maintained. The company has relied heavily on its food delivery area to boost sales during the pandemic still it posted a $5.9 billion loss in the period.
Big names are forced to "cut costs and slow hiring" as pandemic booms
Uber is not the first company to take the 'cost-cutting and slow hiring' initiative previously Meta and Netflix have also followed the same path in order to stabilize their plummeting market value. Meta said that it would slow down the pace of hiring for mid-level positions while Netflix has ordered its employee to cut down costs and unnecessary spending as the streaming giant faces the heat of the pandemic.
Read more: Uber's CEO Dara Khosrowshahi delivered UberEats orders and earned $106, about 0.3% of his daily salary