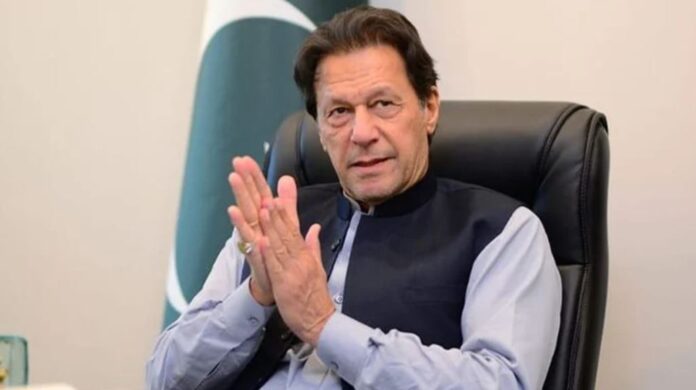 In the recent news, former prime minister and PTI chairman, Imran Khan has claimed that his opponents have hired companies that are preparing materials such as deepfake videos for his character assassination. He stated this during an interview with a local TV channel here amid repeated warnings and cautioning by PTI-backed social media accounts concerning what it termed deepfake videos.
The Deepfake Videos are a Tactic for Imran Khan's Character Assassination
Such deepfake videos use a form of artificial intelligence called deep learning to produce life-like but fake videos of people. Similarly, the social media platforms opposed to him are also discussing this matter from different angles while some have regretted this "element" in the political stadium and want an end to it. Moreover, Imran Khan maintained that the Sharifs have made preparations to establish a character assassination drive against him after Eid. 
مریم نواز جس کی وجہ شہرت جعلی رسیدیں،جعلی ٹرسٹ ڈیڈ اور جعلی خط ہے اب اطلاعات ہیں کہ اس نے DeepFake# ٹیکنالوجی کے ذریعے کئی اہم سیاسی شخصیات کی جعلی ویڈیوز بنوا کر کردار کشی کی منصوبہ بندی کر چکی ہے۔ مگر ہمیشہ کی طرح اس بار بھی ذلت اسی کا ہی مقدر ہو گا۔ pic.twitter.com/S57hnsgvZg

— PTI (@PTIofficial) May 3, 2022
"Now that the Eid is over, you will see they are fully prepared for my character assassination. They have hired companies that are readying the material on this count," he said, continuing that he had to confront mafias, the most significant of which was the Sharif mafia. They always resort to attacking on a personal level because they have been indulging in corruption for the past 35 years. "When someone talks about their (Sharifs) corruption, they attack his personal character."
Furthermore, about the Sharifs, he stated, "This is mafia style. I only want the nation to understand that if you want to smear anyone's name, there are companies that can help you to achieve this." He added that 60 percent of the federal cabinet was out on bail. "The father (Shehbaz) is on bail and so is the son (Hamza). Maryam is also out on bail and Nawaz Sharif has been convicted [while] his sons have fled abroad. So, what [other] defense will they have?"
#deepfake is Trending on Twitter in the Favor of Imran Khan 
In response to this, several PTI leaders and supporters are posting awareness videos about deepfake videos so that people are not misguided about Imran Khan's doings, as a result, #deepfake is trending on Twitter in favor of the former prime minister of Pakistan. Moreover, Pakistani white-hat hacker, Rafay Baloch has also posted a detailed video explaining the concept of deepfake videos and how they can be distinguished.  
Read more: Imran Khan Creates a World Record for The Highest Number of Participants in a Twitter Space Session