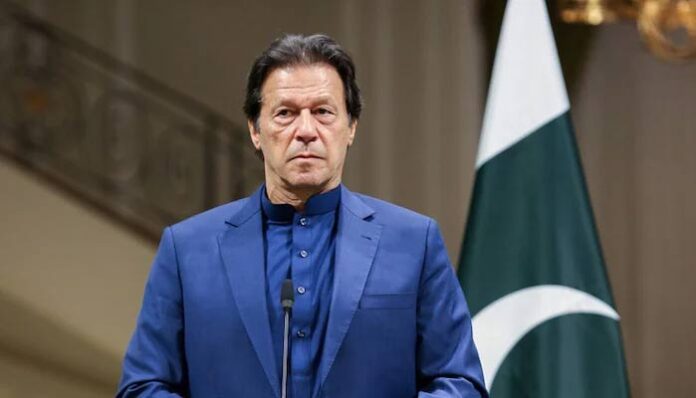 PTI Chairman and former Prime Minister, Imran Khan, approached Supreme Court to challenge the Election (Amendment) Bill 2022. He requested the SC to declare the bill as 'unconstitutional' as it restricted the overseas Pakistanis from voting in the general elections.
The controversial Elections (Amendment) Bill 2022
On 26th May, the joint session of Parliament passed the Elections (Amendment) Bill, 2022, depriving overseas Pakistanis of voting rights and abolishing the use of electronic voting machines (EVMs), which was one of the biggest agenda of the PTI-led government. According to the various reports – formulated on the basis of General Elections 2018 – overseas voters can potentially change outcomes in up to 186 constituencies in the National and provincial assemblies.
The ex-premier filed a petition, naming the Federation of Pakistan through the Ministry of Parliamentary Affairs, the Ministry of Law and Justice, the Ministry of Overseas Pakistanis and Human Resource Development, the Ministry of Foreign Affairs, the Election Commission of Pakistan (ECP) and the National Database and Registration Authority (Nadra) as respondents. The petition was filed under Article 184 (3) of the Constitution, challenging the amendment to Section 94(1) of the Elections Act, 2017 through the Elections (Amendment) Act, 2022. The petition asked the apex court to grant continuous mandamus in supervising the process of putting in place a system for ensuring that overseas Pakistanis were able to cast their votes in all future elections from their place of residence.
Pilot projects for i-voting
Earlier, Law Minister Azam Nazeer Tarar, said that Election Commission had expressed its inability to hold elections through i-voting and EVMs in a short span of time and without proper homework. However, the commission might conduct pilot projects for voting by overseas Pakistanis in by-elections to ascertain the technical efficacy, secrecy, security, and financial feasibility of the new voting process and then share the results with the government.
Read more: EVMs Won't be used in the Next General Elections: Interior Minister