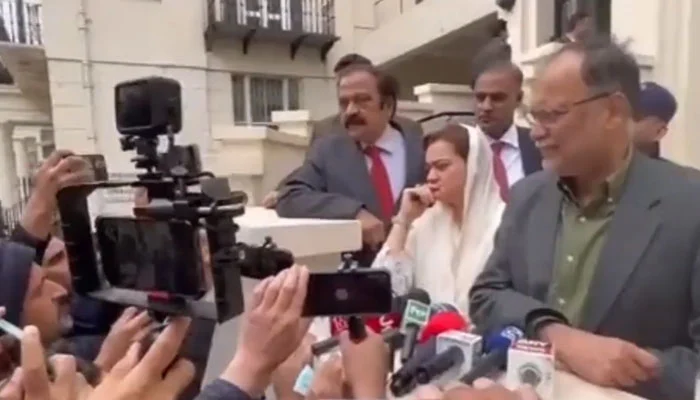 The interior Minister, Rana Sanaullah Khan, has said that the next elections will not take place through electronic voting machines (EVMs). However, he said, that all possible measures will be taken to give representation to overseas Pakistanis.
The government decided against the use of EVMs
One of the major struggles of the previous government has been the use of EVMs for the general elections as it promotes free and fair elections. Since the Shehbaz-led coalition government came into power the issue regarding the use of EVMs was again brought to light where it was finally decided that Pakistan won't be moving forward with the idea of electronic voting machines.
While speaking to the Pakistani media after holding talks with the party supremo Nawaz Sharif, Rana Sana Ullah clearly mentioned; "We will abolish EVMs idea." The party leadership also decided that there will be no early elections and the main focus of the current government should be on providing economic relief to the masses and also taking tough but long-term economic decisions.
The most expensive elections in the history of Pakistan
The Election Commission of Pakistan (ECP) estimated that the 2023 polls with the use of EVMs will cost the federal kitty over a thousand times more than the total cost of the last three general elections, which collectively stands at Rs28.6 billion. It was estimated that nearly Rs 47 billion will be spent on transportation, polling exercise, training, printing, remunerations, and security if the ECP goes with the traditional mode of balloting. On the contrary,  nearly Rs230 billion will be spent on Electronic Voting Machines (EVMs) and their related expenses while overseas voting operations are likely to cost Rs100 billion. With the current economic conditions, it will be impossible to use the EVMs to facilitate the next general elections.
Read more: Electronic Voting Machines are the Best Solution to Rigging, Says Shibli Faraz