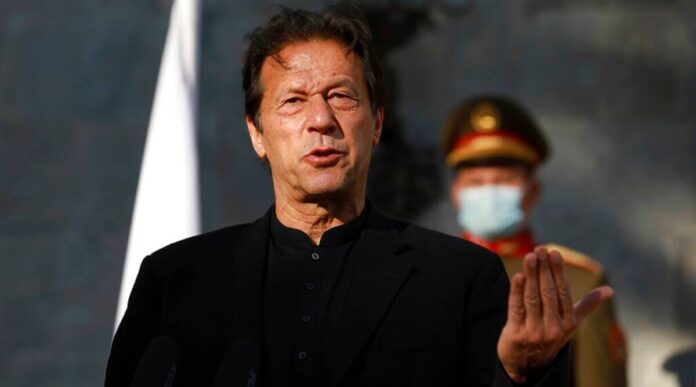 The PM of Pakistan, Imran Khan announced Pakistan's biggest subsidy package worth Rs120 billion to support 130 million people of Pakistan. The premier said that the package would be the biggest welfare program in Pakistan's history, which would take the country towards becoming a welfare state.
Read more: PM Imran Khan Launches Kisan Portal to Help Farmers
Pakistan's biggest subsidy package to battle inflation effects
Under Pakistan's biggest subsidy package, the eligible families will be able to purchase ghee, wheat flour, and pulses at 30 percent lower prices for the next six months. The premier said that under Pakistan's biggest subsidy package, interest-free loans of up to Rs500,000 will be provided to the residents to start businesses, while a similar amount of loan will also be provided to farmers. The prime minister further added that the government has asked the construction sector to increase the salaries of workers, while a health-insurance program will also be introduced in Punjab from December.
The PM said that under Pakistan's biggest subsidy package four million families will be able to build houses without interest. Additionally, Rs1,400 billion have been assigned for the Kamyab Pakistan Programme (KPP) 2021 to provide opportunities to the deserving and serve 3.7 million households across the country. While addressing the economic crisis he said; "We inherited a Pakistan with the biggest ever fiscal deficit, foreign debt burden, heaviest mark-up, and the foreign exchange reserves at low ebb. There was no money in the national coffers to pay back debts. So, Pakistan had to go to the IMF (International Monetary Fund) due to depleting forex reserves."
Criticism from the opposition
The opposition labeled the subsidy package as a joke and said that it is an indication of the government's failure. The Chairman of PPP, Bilawal Bhutto-Zardari said that the package is too little for 200 million people, who are facing historic inflation, poverty & unemployment.
PM package is nothing but a joke. PM claims few families will benefit from a 30%discount for only 6months on Ghee, Flour & lentils. In 3yrs Ghee increased 108%, Flour 50% & Gas 300%. 30% is too little, too late for 200 million ppl facing historic inflation, poverty & unemployment. pic.twitter.com/IZ8Ibp80n7

— Bilawal Bhutto Zardari (@BBhuttoZardari) November 3, 2021
Sherry Rehman wrote; "Bizarre speech by the Blame Minister of Pakistan. Says all the unprecedented inflation, tsunami of oil, gas prices, essentials is because of the past govts & international markets. PPP faced higher global oil prices over 130 $ per barrel but local petrol was half of today prices."
Source: Express Tribune